Campus Labs Student Affairs Assessment CREDential: Foundational Level
The Foundational-level Student Affairs Assessment credential is designed for new professionals with limited assessment experience or experienced student affairs professionals with limited assessment knowledge and experience. This credential is exclusively available to the Campus Labs student affairs assessment member campus community.
This self-guided online course will help student affairs professionals by providing:
Competence – the lessons, videos, and learning outcomes are designed using the ACPA/NASPA Assessment, Evaluation, and Research competencies (Foundational level), participants can feel confident that they are gaining the competencies expected in the student affairs profession;

Resources – each lesson will have a variety of topical resources (readings, videos, web links) as well as a webinar on each topic led by Campus Labs professional staff.

Evaluation – a unique aspect of this online certificate is that participants will have the opportunity to demonstrate competence and have their work evaluated by the Campus Labs staff. This will ensure that the learning outcomes are being met, provide feedback to the participants, and ensure the credibility of the certificate.

Direct Application – participants will be able to use the resources and information to apply their learning to their campus environment. The take-away will be artifacts useful for their work on campus.
---
About the faculty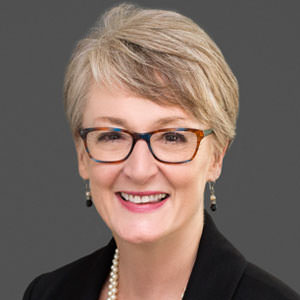 Dr. Anne E. Lundquist
The leading faculty member for this certificate is Dr. Anne E. Lundquist, AVP for Campus Adoption at Campus Labs. With vast experience in both the classroom and the administrative conference room, Dr. Lundquist believes that institutions of higher education can, and should, continue to adapt in order to compete in the 21st-century marketplace. In her role as Assistant Vice President, Campus Adoption, she draws on her nearly 30-year career as an educator to help campuses understand the value of technology and data-informed decisions. Before joining Campus Labs, Anne served as Director of Strategic Planning and Assessment for the Division of Student Affairs at Western Michigan University, where she championed a holistic framework for student success. In addition to her varied administrative leadership roles at WMU and four liberal arts colleges, she has taught both undergraduate and graduate courses in diverse subject matter, including educational leadership, institutional effectiveness, oral communication, writing, and literature. An expert in enterprise risk management, Anne gives conference presentations, leads webinars, and has authored or peer-reviewed numerous articles and book chapters on strategic planning. She holds both a Master of Fine Arts in Creative Writing and a Doctor of Philosophy in Educational Leadership, Higher Education, from Western Michigan University. She earned her Bachelor of Arts from Albion College.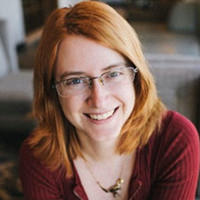 Mary Odden
Mary has worked in the world of Student Affairs assessment since graduating with her M.S. from Buffalo State College's Higher Education and Student Affairs Administration program in 2012. She served as a consultant for the East/International region for Campus Labs until 2015 when she transitioned to the Specialized Consulting team to put her assessment design and teaching experience to use creating implementation and group trainings for Baseline. She also serves as part of the Survey Design Team, editing survey request from all member campuses. Additionally, she holds a B.A. in Psychology from SUNY Fredonia, where she researched leadership self-efficacy and mental health stereotypes.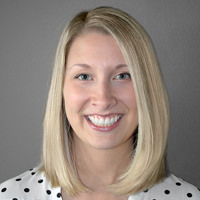 Jenna Ralicki
Jenna joined Campus Labs in 2013 and is currently the Assessment Consultant for the Campus Success team. She has worked with over 100 institutions nationwide, assisting them with their assessment, strategic planning, program review and accreditation initiatives. She has presented at a number of conferences including the WSCUC Academic Resource Conference, the ACPA Student Affairs Assessment Institute and the NASPA Assessment and Persistence Conference. Prior to joining the Campus Labs team, Jenna held graduate internship roles in student programming, assessment and retention. Jenna has an M.S. in Higher Education and Student Affairs Administration from Buffalo State College, where she also acted as the TA for the Methods of Research in Higher Education class. She also has her B.A. in Communication Arts from Gannon University.
Lesson Order:
Lesson 1: Assessment, Evaluation and Research Definitions and Frameworks
Lesson 2: Relationship of Assessment to Other Student Affairs Processes
Lesson 3: The Politics, Ethics, and Culture of AER Processes
Lesson 4: Learning and Operational Outcomes
Lesson 5: Assessment Methods and Data Collection
Lesson 6: Analyzing Assessment Data
Lesson 7: Closing the Loop: Using and Sharing Assessment Results