Case Study:

Embracing a Culture of Assessment

Three years ago, the assessment efforts at South Carolina-based Erskine College were spotty at best. "We did committee work and annual assessments, but it was kind of an end-of-the-year wrap-up process," said John Kennerly, Associate Dean of the Library and Institutional Effectiveness (who was Library Director at the time). "We were collecting things in an un-unified way, then at the end of the year trying to recapture all that. We had stuff scattered all over campus. We had to rifle through file cabinets and try to remember whose laptop the data was on, then try to pull together some kind of report. We realized we needed to get a better handle on that, especially with assessment becoming more of an ongoing process."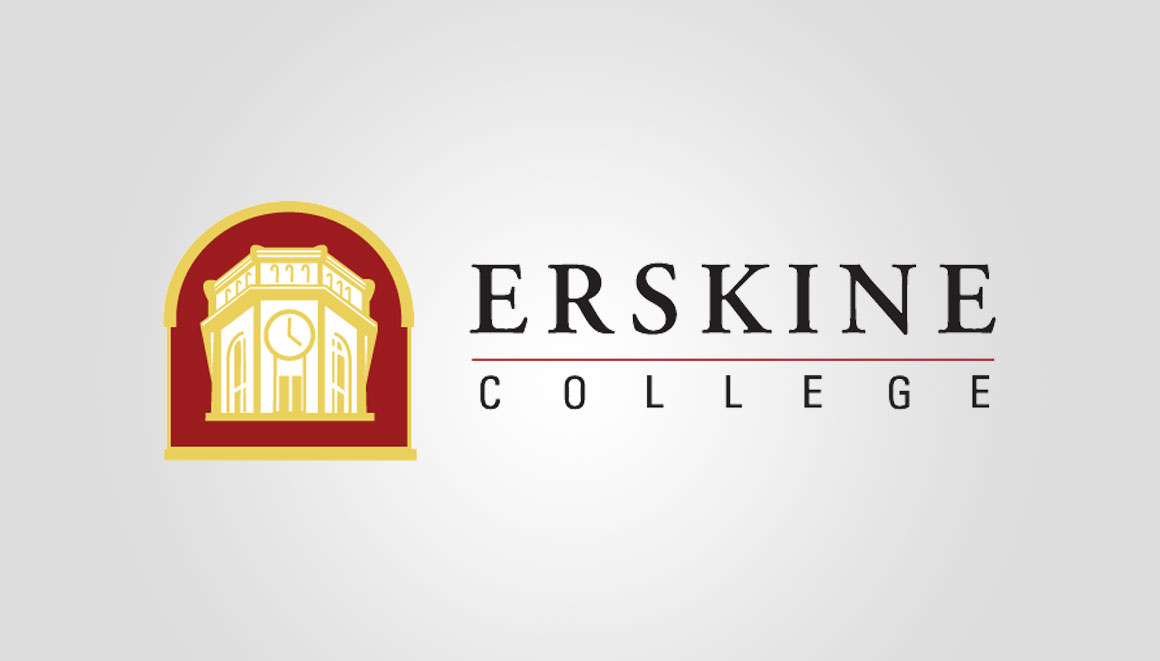 Due West, South Carolina
Small, private 4-year institution
Problem:
Data nowhere and everywhere, and accreditors knew it
Solution:
Centralize data and build faculty and staff capacity
Outcome:
Demonstrated improvement to accreditors and created a sustainable, campus-wide culture of assessment
That realization was confirmed in the fall of 2012, when Erskine received a visit from the Southern Association of Colleges and Schools (SACS). Erskine was admonished for lack of assessment data, put on warning, and given a year to bring its efforts in line. In need of a quick solution, based on good reports from other schools, Erskine chose Campus Labs.
Campus Labs assigned Erskine a consultant who worked with them on a weekly basis, focusing on both technology and methodology while training faculty and staff in order to grow and evolve a campus assessment culture. Erskine learned how to use the Campus Labs data tools to create rubrics for learning outcomes assessments, and the survey tool to find out how students felt about being on campus and what they did outside the classroom.
"From setup to where we are today, the folks at Campus Labs have been a huge asset to us–not only helping us get set up, but getting all the pieces where they need to be," said Kennerly. "They have been very active in educating us, doing webinars, demos, and phone calls to sort through issues. They are a very big part of our success story."
Getting cooperation from faculty wasn't always easy, but the Campus Labs tools proved easy to use, which was key to campus-wide adoption. "The ease of use has been tremendous," said Bryan Rush, Vice President for Student Services and Dean of Students (who was the Dean of Students and Institutional Effectiveness at the time). "It was already an uphill battle to get faculty to buy in conceptually–if they would have also had mechanical issues, we would have been dead in the water."
Even the most resistant faculty are now enthusiastically on board. Kennerly recalls the transformation of one especially hesitant faculty member. "Two years ago in the summer I sat down with a particular faculty member doing our end-of-year assessment," Kennerly said. "I was going to try to walk him through the idea of a student learning outcome. He stopped me and said, 'You know what? I don't like this stuff, and I'm not going to do it.' We muddled through that conversation, but it was a really big concern, and it illustrated the extreme end of the culture we were trying to eliminate." The next summer, Kennerly planned to have another meeting with the same faculty member. "I was thinking, 'Here we go again,'" recalled Kennerly. "But before I was able to get in touch with him, he called me out of the blue and began that conversation with, 'When can we meet? I need your help working through this assessment process.' It was like night and day."
"Now folks are seeing the value of assessment, not as an add-on, but as an integral part of what we do."
That about-face is emblematic of the turnaround Erskine College has experienced in its assessment efforts. Within nine months of bringing Campus Labs on board, in a follow-up report to SACS, Erskine was able to show assessment results, evidence of actions taken, and plans for the upcoming year. SACS gave the results an enthusiastic thumbs-up, with the only condition being that Erskine sustain its assessment efforts for a year and report back.
But Erskine wanted to do more than fix the problems cited by SACS–it wanted to invest in a culture of change throughout the campus. So Erskine faculty and administrators began using more advanced methods, attended more webinars, implemented course embedded assessment, and even involved students in the assessment process. Erskine has also been working with the Student Response System (SRS), an interactive audience response system designed to capture feedback and assessment data during a student's program and learning experiences. "Student Services latched on to that very early on," said Kennerly. "They adapted it to collect real-time reactions and information from students during orientation, so they had a longitudinal look at freshmen just as they were coming on to campus."
With the help of Campus Labs, assessment has become pervasive throughout the entire campus experience at Erskine College. "Now folks are seeing the value of assessment, not as an add-on, but as an integral part of what we do,"said Kennerly. "One of the beauties of this process is that establishing our Campus Labs account and working with our faculty and staff with how to use it was also an educational experience. We learned the assessment lingo, but also the concept–the point of doing this thing we call assessment."
Rush enthusiastically added, "In the course of one and a half years, we created a culture of assessment and continuous improvement. Faculty are thinking about data as they are doing their work, and the culture has changed tremendously. We are beyond excited."