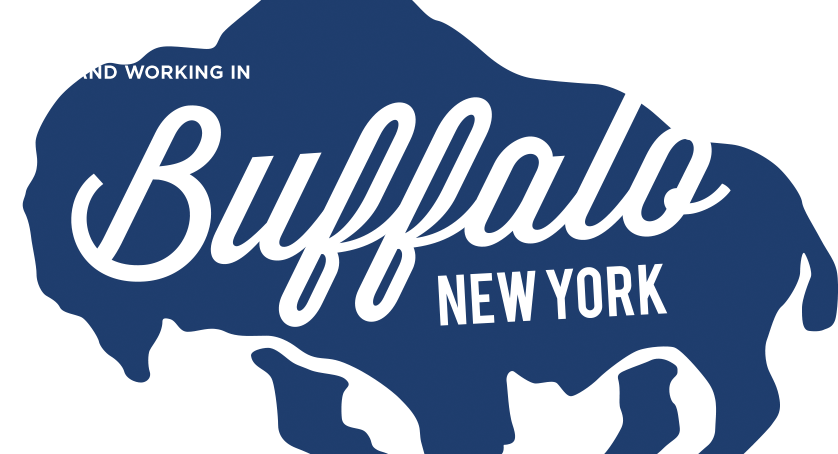 A city primed for the future.
Today, thanks to increased private and public investment over the past decade, Buffalo is experiencing an economic and cultural renaissance. Campus Labs is proud to be among the many businesses contributing to the renewal, which focuses on technology, innovation, and entrepreneurship. And despite the harsh winters, Buffalo has established itself as a welcoming destination – a beautiful, affordable metropolis where people can live, work, and play during all four seasons.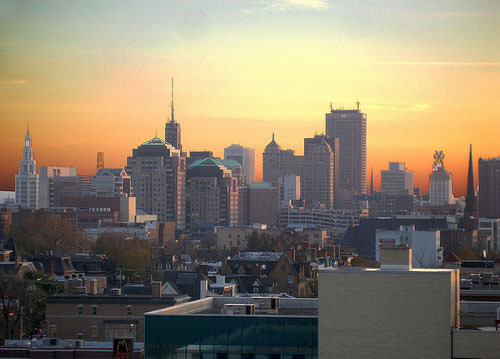 ---
Get to know Buffalo.
We think you'll enjoy these videos of our city.
Here are just some of the benefits of living and working in the City of Good Neighbors:
A much lower cost of living compared to most midsize metropolitan areas in the U.S.
Easy commutes by car or public transportation
A revitalized waterfront, featuring restaurants, kayaking, paddle boats, a historic naval park, bike trails, public art, and more
Historic residential neighborhoods, including the Elmwood Village, Delaware District, Hamlin Park, Parkside, and Allentown
Architectural landmarks such as the Guaranty Building, designed by Louis Sullivan; the Darwin D. Martin House, designed by Frank Lloyd Wright; and the Hotel at the Lafayette, designed by Louise Bethune
An iconic park and parkway system designed by landscape architect Frederick Law Olmsted, who also conceived New York City's Central Park
Roswell Park Cancer Institute, Hauptmann-Woodward Medical Research Institute, and many other pioneering life sciences and biotech companies on the Buffalo Niagara Medical Campus
A wealth of cultural resources, including a world-renowned symphony orchestra, major art galleries, and a thriving theatre community
Professional sports teams for football, hockey, and lacrosse
A variety of ethnic restaurants as well as seasonal farmers markets and outdoor festivals
A 20-minute car ride to Niagara Falls, one of the Seven Natural Wonders of the World
Close proximity to other major cities, including Albany, NY; Pittsburgh, PA; Cleveland, OH; and Toronto, Canada
A WEALTH OF RESOURCES RIGHT OUTSIDE OUR DOOR
At Campus Labs, we're lucky that so many of our city's finest resources for culture and entertainment are an easy walk or subway ride from our office. It's a perk that helps us maintain a healthy work-life balance – and lays the foundation for after-hours bonding with fellow Labmates.
Architectural Landmarks and Historic Attractions
Buffalo and Erie County Naval & Military Park - featuring tours of two World War II ships and a submarine
Colored Musicians Club & Museum - established in 1918; features an interactive jazz museum
Electric Tower - built in 1912; inspired by the 1901 Pan-American Exposition
Ellicott Square Building - completed in 1896; Italian Renaissance style
Hotel at the Lafayette - originally built in 1904; French Renaissance style
St. Paul's Episcopal Cathedral - dedicated in 1851; Gothic revival style
Educational and Cultural Resources
Buffalo & Erie County Public Library - free community programs; permanent home of the original manuscript of Adventures of Huckleberry Finn by Mark Twain
Irish Classical Theatre Company - theatre-in-the-round performances of dramatic plays
Road Less Traveled - new works by regional playwrights as well as well-known modern dramas
Shea's Performing Arts Center - Buffalo's venue for touring Broadways musicals
Casual and Elegant Dining
Seabar
Tappo
Raclettes
Marble & Rye
Liberty Hound
Panorama on Seven
Bacchus
Coffeehouses and Lunchtime Destinations
Public Coffee + Espresso - in the historic Hotel at the Lafayette
The Lunch Box
Jaz & Jack's
Sue's Deli
Charlie the Butcher
The Grove
Bon Bon's Gluten Free Bakery
Casa Di Pizza
Expo Market
Sports, Entertainment, and Recreation
Buffalo Harbor Cruises
Canalside Concert Series
Coca-Cola Field - home of the Bisons minor league baseball team
KeyBank Center - home of the Sabres hockey team and Bandits lacrosse team
Harborcenter at Canalside - hockey-themed mixed-use facility
M&T Plaza Lunchtime Concert Series
Rotary Rink at Fountain Plaza - free public ice skating rink
Town Ballroom - live concert venue
Tralf Music Hall - live entertainment and special events
Specialty Pubs and Breweries
(716) Food & Sport - at Harborcenter
Big Ditch Brewing Company
Founding Fathers Pub
Handlebar
Pearl Street Grill & Brewery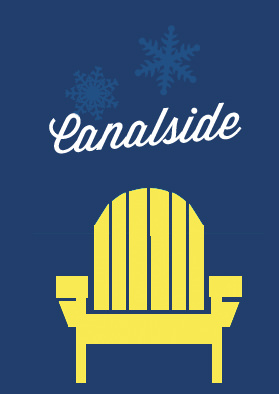 What we love about Buffalo
"One of my favorite areas of town is Canalside at the historic Lake Erie terminus of the Erie Canal and adjacent to the stadium where the Buffalo Sabres play. Lit by incredible sunsets and anchored by a wonderful Naval & Military park, the multipurpose area often hosts food trucks, free concerts, and festivals in the summer as well as ice skating, curling, and roller derby bouts in the winter. My wife and I even set sail aboard the Spirit of Buffalo from the docks immediately following our wedding!"

- Ryan O'Connell, Senior Product Manager
Hometown: Buffalo, NY via Roanoke, Indiana

#BUFFALOVE