Meaningful, Measurable, and Manageable Outcomes
To confirm that your courses are designed to maximize student success, take a deeper dive into your data about student learning and quality of instruction. With Campus Labs® Outcomes, you can gain clearer views of teaching methods and the potential for progress, even as you simplify the assessment and reporting process.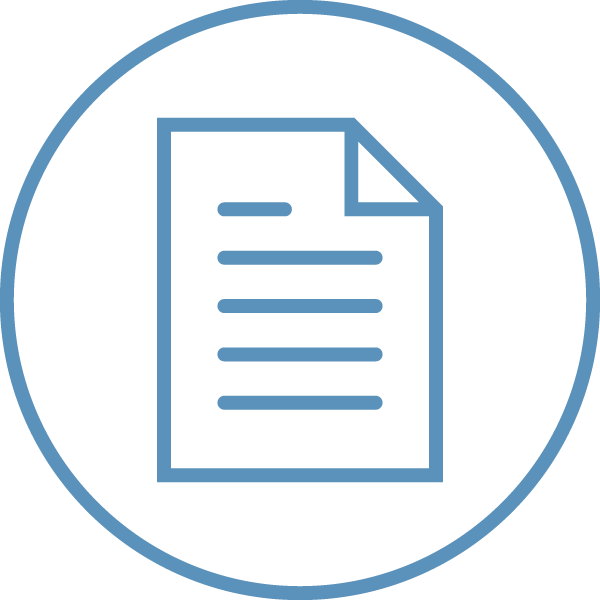 Comparative Dashboards and Reporting
An aggregated view of all your teaching evaluation data, comparison reports, and customizable templates make it easy to evaluate outcomes at every level of your institution.
Access real-time aggregate and comparative outcomes reporting across divisions, schools, departments, and programs
Visualize levels of teaching and learning, and evaluate your outcome statements using unique taxonomy views
Use automated curriculum mapping to align all your teaching and learning outcomes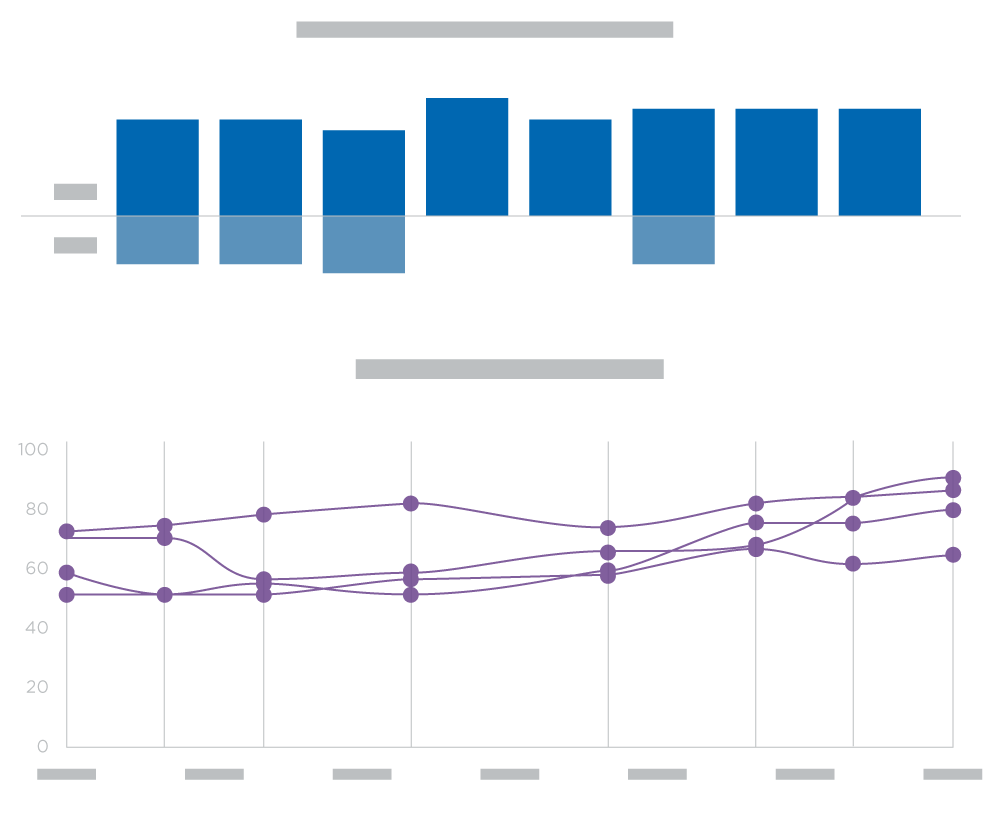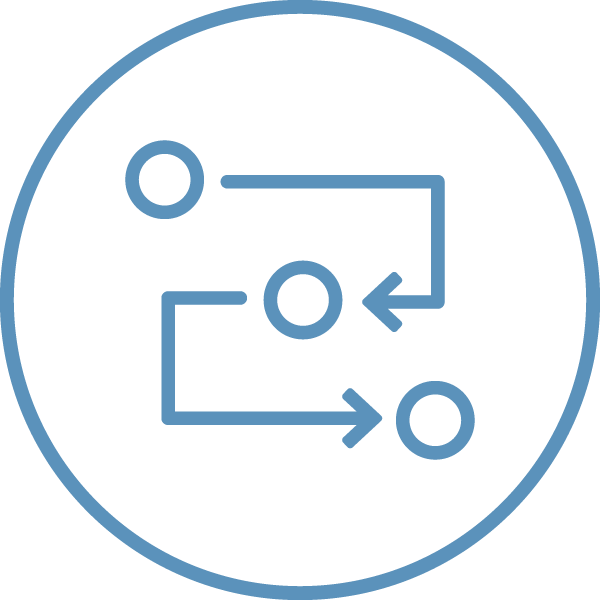 Streamlined Workflows
You can centralize oversight while still giving each division, department, section, and course input into their own outcomes assessment process.
Manage your outcomes over multiple academic terms and years
Assign permissions and timely reminders to keep data secure and everyone on track
Customize fields and terminology to match your own campus processes
Notify assigned users of submission requirements with automated email reminders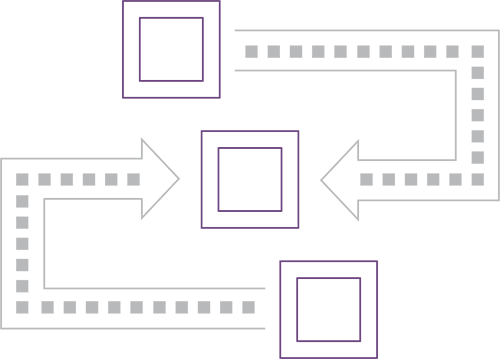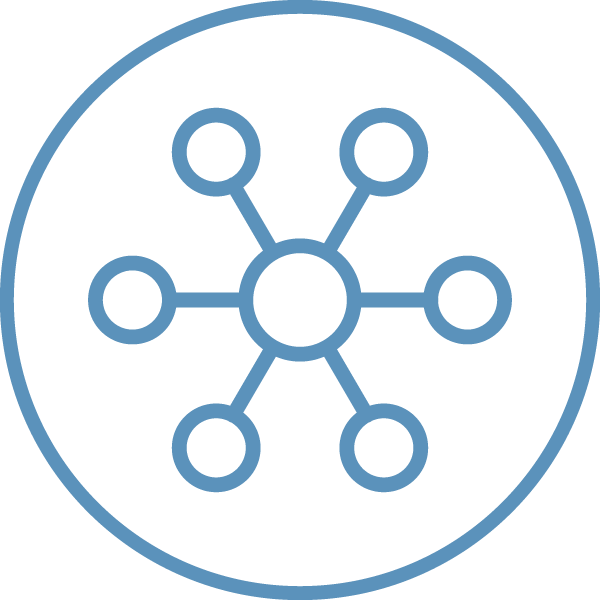 Powerful Integrations
You're now free to explore your data-rich ecosystem and use new insights to tell your institution's unique story.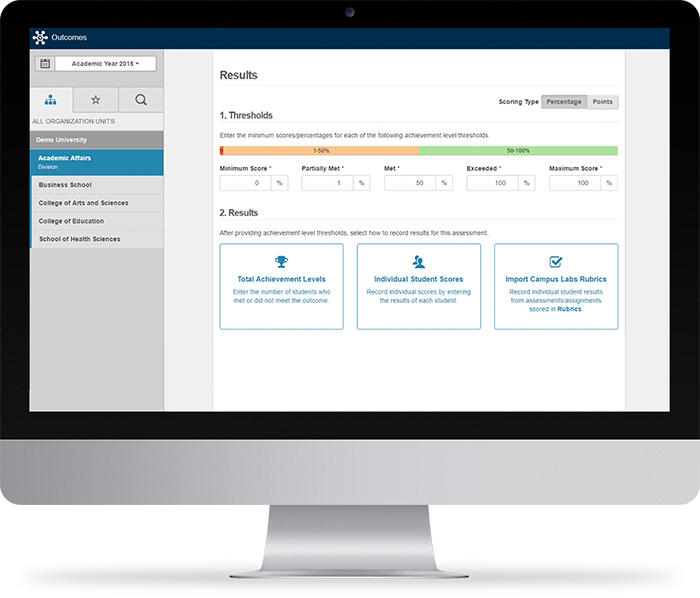 Align your teaching methods with your student learning outcomes
Use your outcomes achievement results as evidence for your institution's accreditation and faculty performance review process
Simplify data collection and documentation of evidence by connecting rubrics data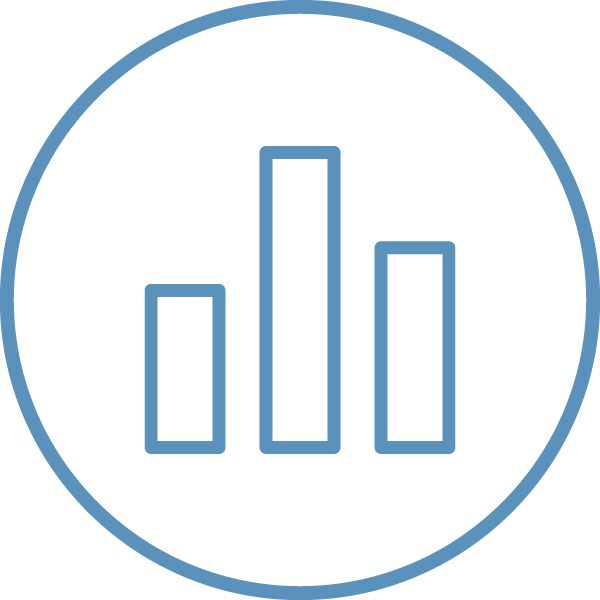 Actionable Insights
Seeing is believing—evaluate impact and then take action, thanks to dynamic views of your outcomes assessment data.
Disaggregate outcomes achievement results by student demographic
Compare learning outcomes data across your campus locations
Uncover common trends associated with specific teaching and learning practices on campus
Learn more about our Insight capabilities.
Interested in learning more about Campus Labs for Teaching & Learning?

Send us a demo request and let's talk data.
Learn More from Your Outcomes
Leverage the power of ePortfolios to enhance your student learning experiences outside the classroom, empower faculty, promote progress, and identify opportunities for continuous improvement. Learn more about Chalk & Wire Powered by Campus Labs.
Download White Paper
A holistic approach to program review
Streamline your review and showcase your strengths.