Experiential
Learning
Placement Management Made Easy
Learning through experience and reflecting upon participation only comes when the student is in the opportune environment. Our Experiential Learning tool helps you navigate the management challenges of placing dozens or hundreds of students into the correct learning locations to ensure they get the necessary experience to further their education. As part of the Chalk & Wire ePortfolio toolset, Experiential Learning allows you to take advantage of customizable stakeholder roles, or submission suggestions from students, to make sure they are on the best possible learning track.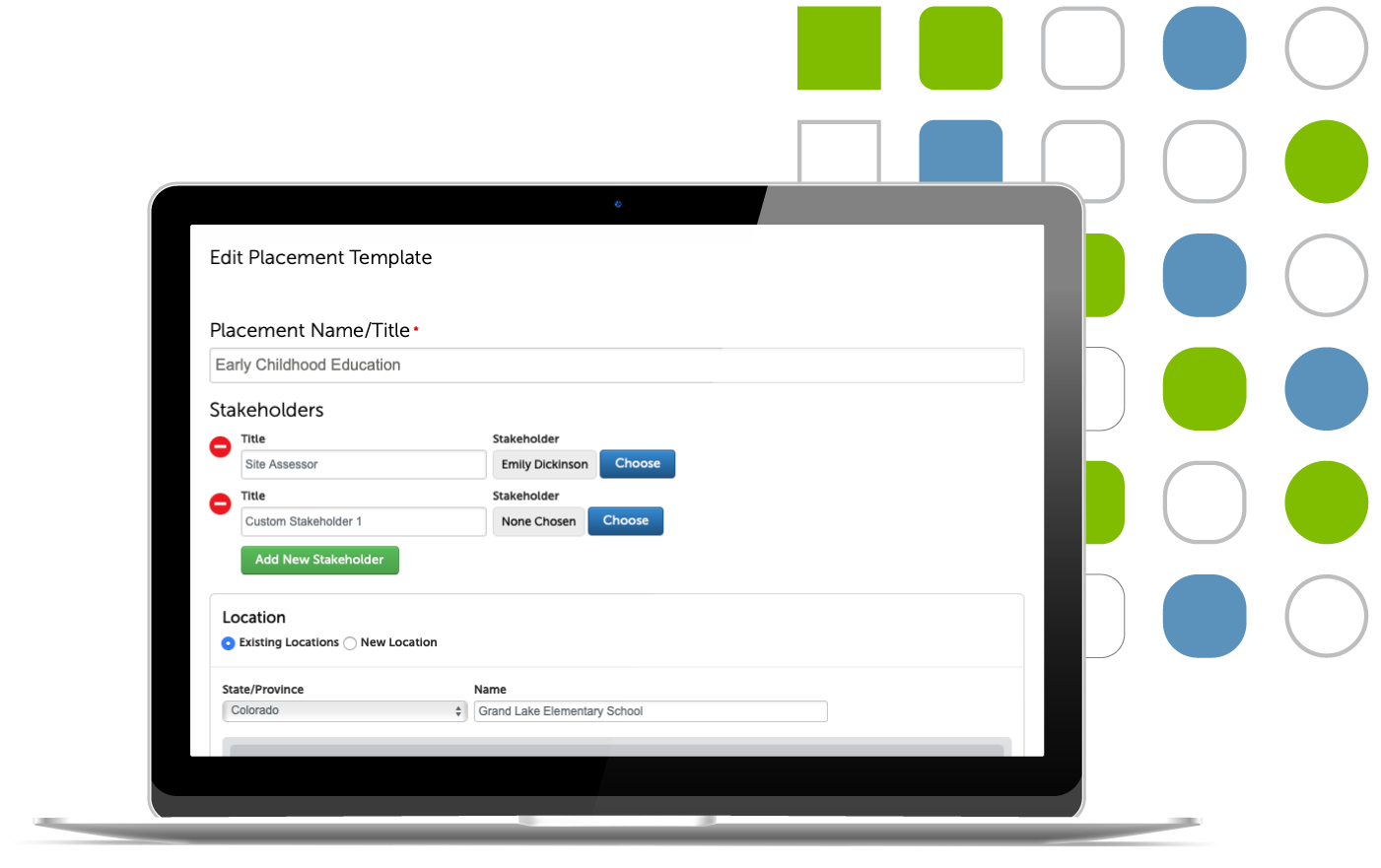 Providing Students with Real-World Experiences
Streamline with content-neutral administration, designed to meet the needs of educator preparation programs, internships and clinical experiences

Effectively manage multiple (dozens or even hundreds) of placements at one time

One-click overviews show you how many students are in-progress or have completed their required placements

Track customizable Knowledge Areas to highlight key experiences or tracks

Ensure all students are getting the required experiences with placement coverage reports

Develop reflective practice through student journaling and, if desired, require onsite sign-off of student-reported hours
---
Enhanced Experiences Thanks to Advanced Administration
Different programs have very different needs and Experiential Learning gives you the tools to easily manage all types of student placements—from a single afternoon experience to a year-long internship

Simplify tracking and eliminate paper forms by embedding assessments into the placement to launch at predetermined times

Educator preparation programs can ensure up-to-date reporting on diverse student experiences through integration with the National Center for Education Statistics database

Engage preceptors, supervisors, cooperating teachers and mentors with flexible permissions

Create custom fields and templates that can be used again and again
Request Demo
Ready to help your students gain the most from their placements?
Let's discuss how you can benefit from Experiential Learning.
Request a Demo
Empower faculty and help your students prepare for the future. Monitor and enhance student journeys through your institution and into the workplace.