Teaching and Learning.
Elevated.
Course Evaluations
If the goal of course evaluations is to strengthen teaching effectiveness, then the process should be designed to boost the potential for meaningful feedback. With Campus Labs® Course Evaluations, you can conduct both summative and formative evaluations, making it easier for students to share insights with their instructors. Our solutions include flexible surveys, tools for institution-wide and nationwide comparisons, and powerhouse reporting for both faculty and administrators.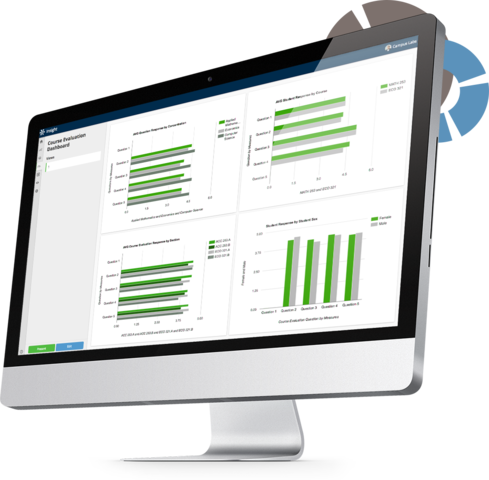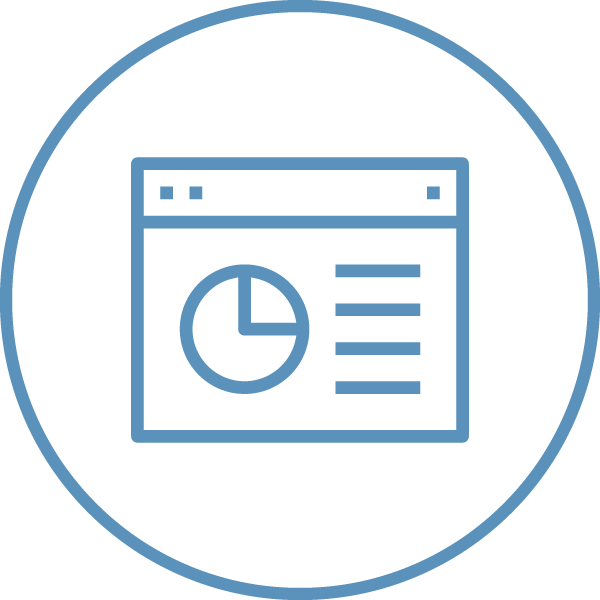 Powerhouse Reporting
Aggregate, compare, and export your data to measure teaching and learning effectiveness and simplify your accreditation reporting process. Dashboard views offer real-time reporting and response rates for insights into course and faculty performance. Dynamic reporting features, designed for both faculty and administrators, make it easy to share and publish valuable metrics.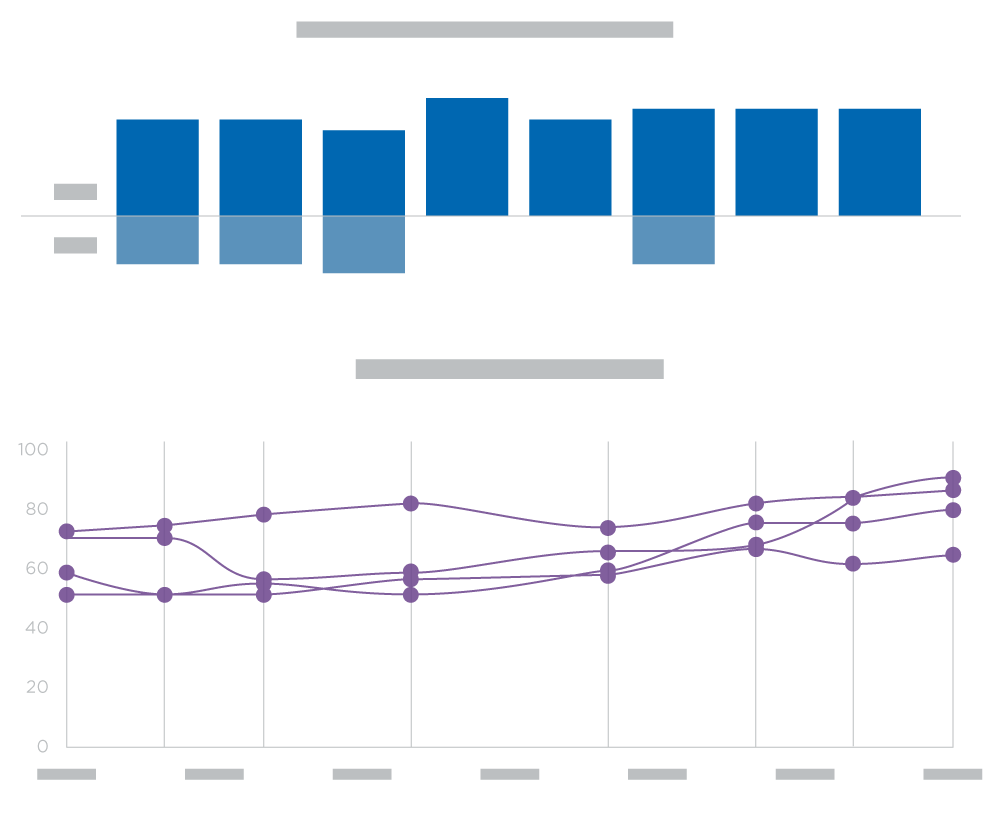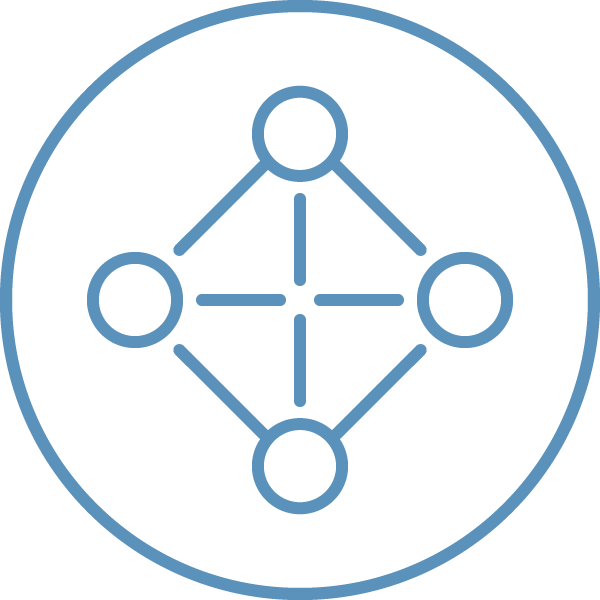 Seamless Integration
Use our ADA-compliant, LTI-ready tools to democratize access, drive response rates, and engage your entire campus community in the evaluation process.
Provide your stakeholders with easy access to surveys
Activate alerts, embed surveys, or launch them directly from your LMS
Keep your faculty informed with real-time response rates and evaluation reports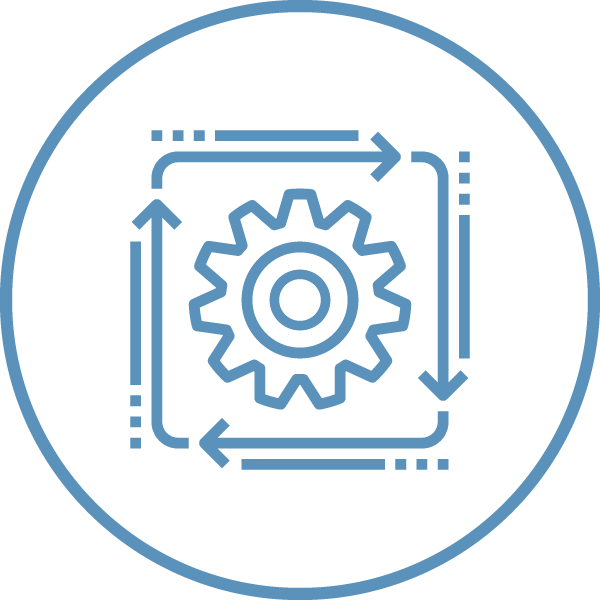 Automated Processes
Powered through a single portal, our automated features let you focus on what really matters: instant access to insights for better decisions.
View all your reports in a single portal
Designate custom start and end dates for your evaluations
Quickly access data imports, reports release, email notifications, and report exports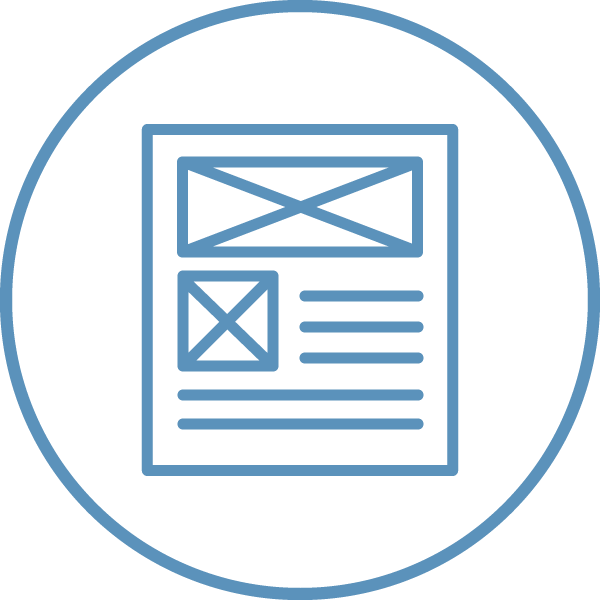 Configurable Setup
Slice and dice your course evaluations data for a customized experience that meshes perfectly with your institution's hierarchy. Use our templates for your data imports, surveys, emails, and reports as a starting point. And to keep your institutional branding intact, you can include your campus logo on all your emails, surveys, and reports.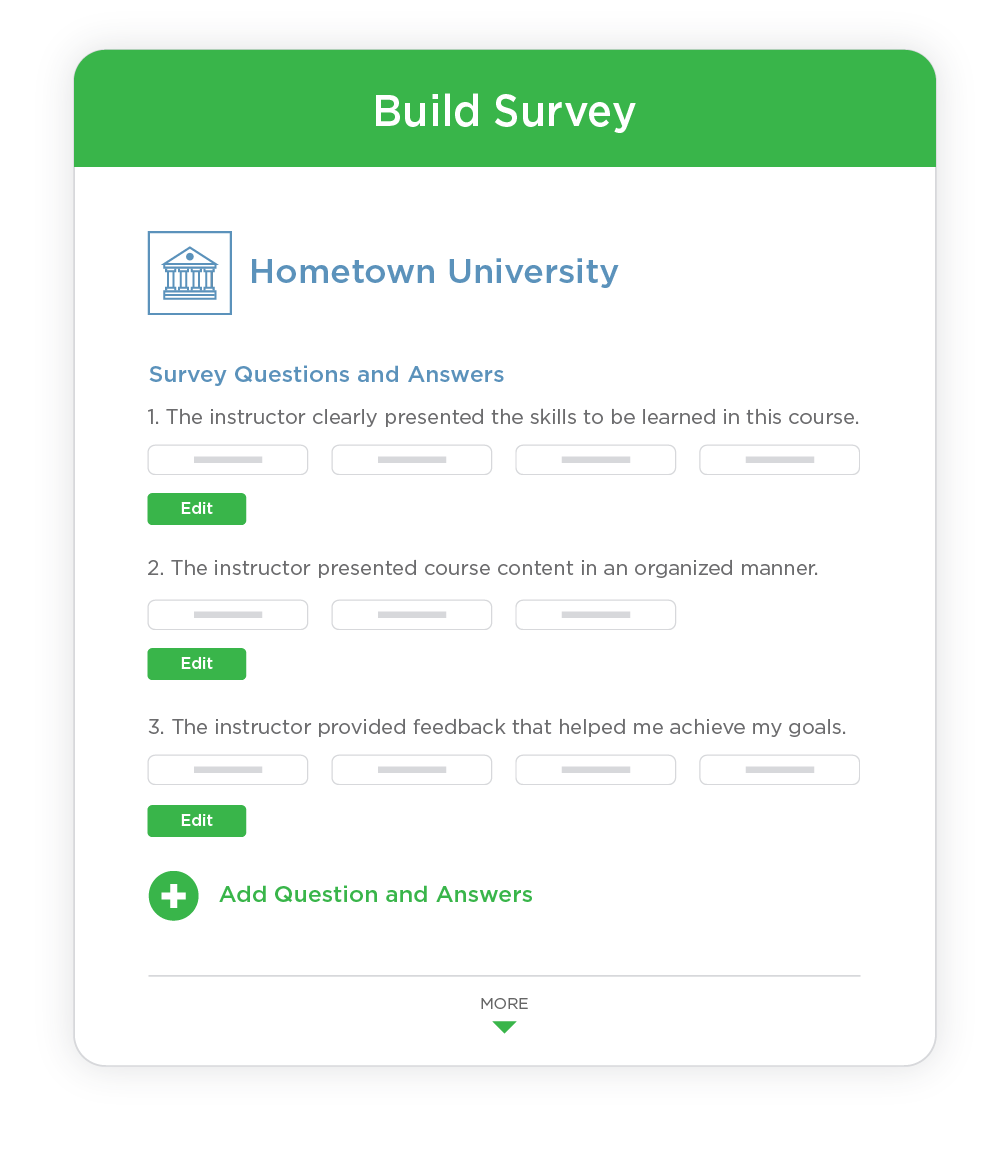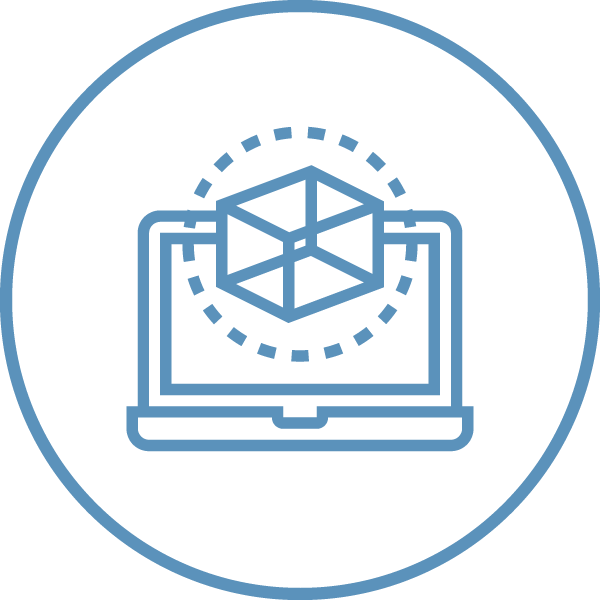 In-Depth Customization
Our question bank allows you to organize your survey questions according to specific objectives, core topics, faculty-supplied topics, faculty roles, and course types. And by using our Feedback tool to conduct formative assessments, your faculty can map their teaching throughout the academic term and discover actionable insights based on student feedback.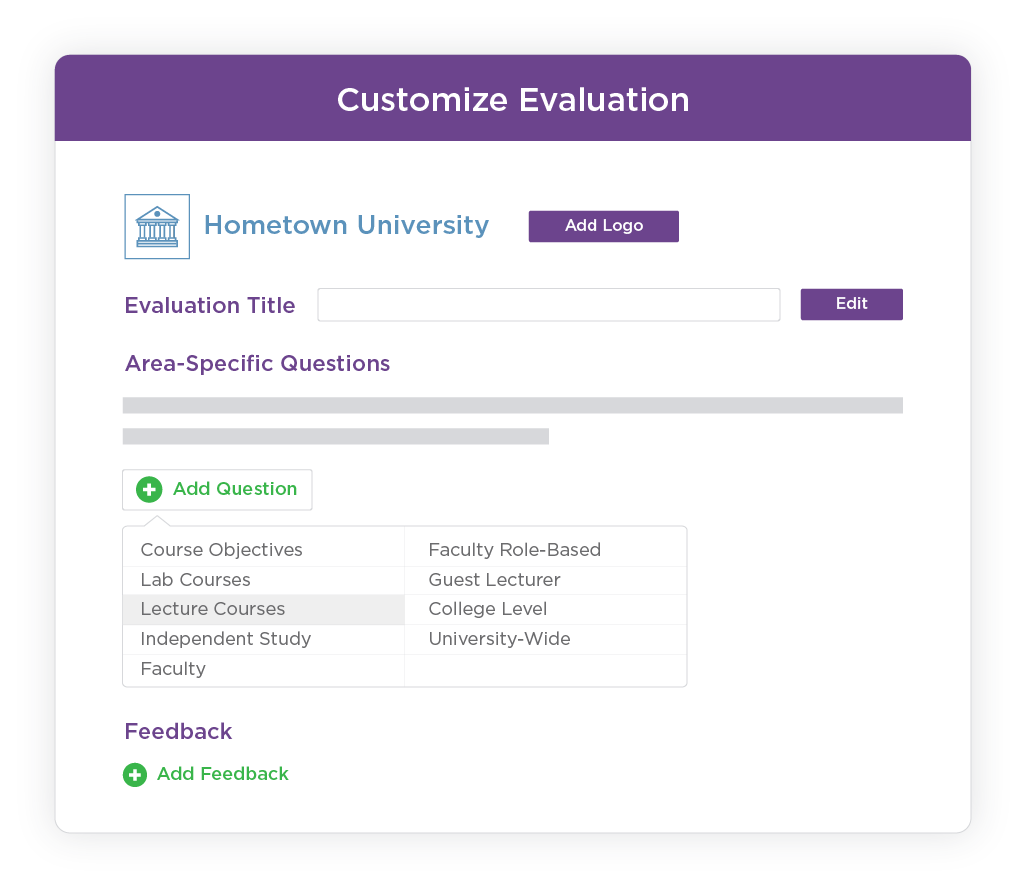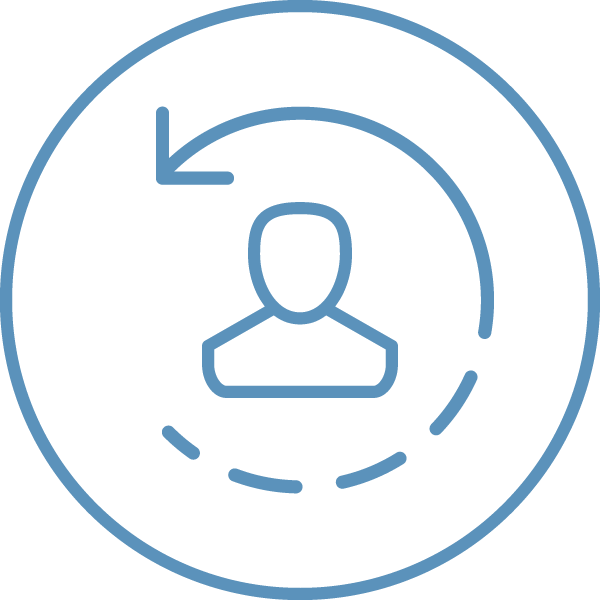 Experiential Evaluation
Our Rotations feature offers flexible, on-site surveys for certain disciplines, especially the health professions. Even when students are engaged in hands-on training that takes them away from campus, you can track their experiential learning progress with confidence and efficiency. Teaching sites and supervisors can be added to any survey to accommodate even the most complex academic calendar.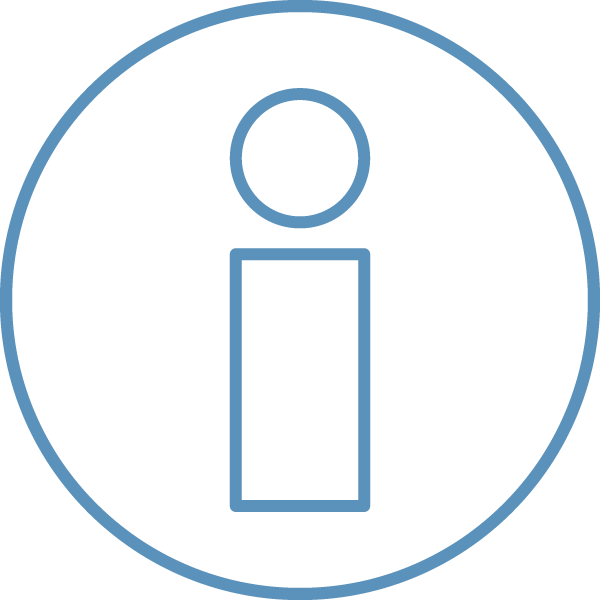 Custom and Validated Instruments
Easily customize your instrument based on learning objectives and institutional goals, and then compare data, provide online reporting, and use adaptive feedback for instructors. You can also take advantage of our integration of the IDEA Student Ratings of Instruction (SRI). The instrument lets you turn valuable student feedback into actionable steps for better learning.
Nationally normed and validated for evaluating faculty effectiveness
Faculty can tailor their evaluations by specifying course learning objectives
Department chairs can auto-select objectives and align questions with institutional goals
Course evaluations are centralized, but departments and divisions have a degree of flexibility

We're excited to announce details about our expanded relationship with IDEA.
Read More
Ready to build a compelling evaluation of teaching and learning?
Reach out for a demo to explore how you can create an impactful student journey.
or
Download PDF
Download
Campus Labs Course Evaluations PDF
Take the next step in your teaching and learning evolution with Campus Labs® Course Evaluations. To create an impactful academic journey, you need the right set of tools to help both faculty and students reach that achievement. Design your process with our flexible surveys, powerful tools for institution and nationwide comparisons, and efficient reporting for faculty and administrators, so you and your faculty will gain a better outlook of the students at your institution—and a greater ability to support their future.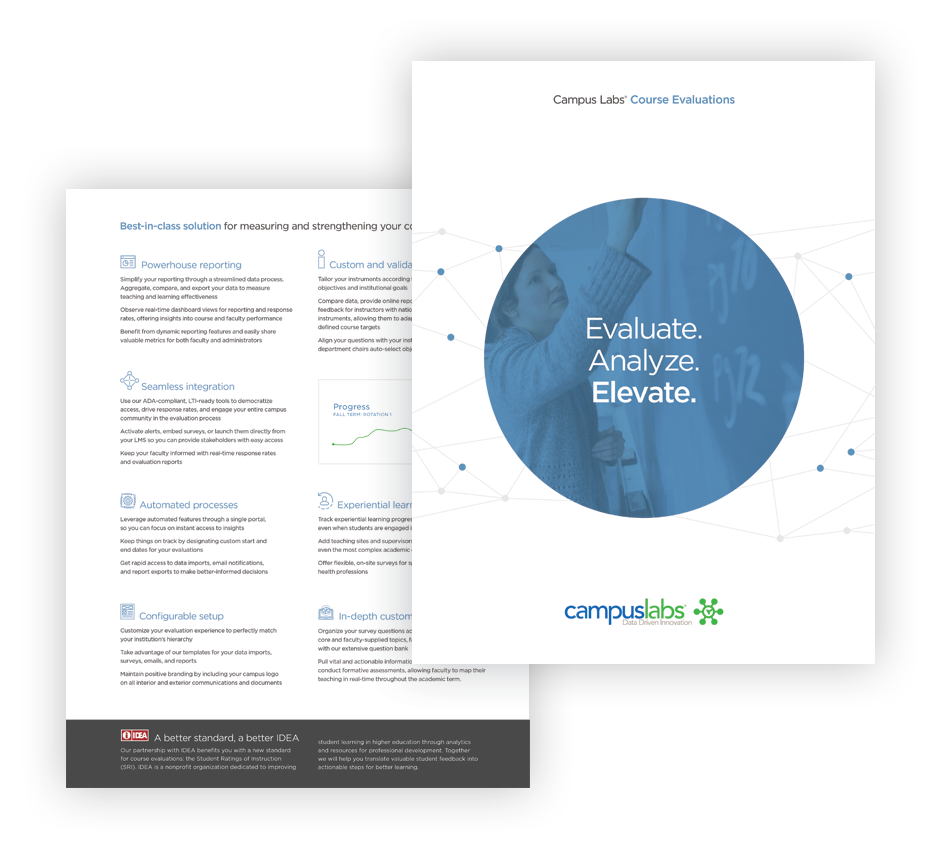 Featured Podcast
Advancing Innovation of Teaching and Learning with a More Holistic Approach
In our fourth episode of the Data in Higher Education Series, JD White, Ph.D., talks with Ken Ryalls, Ph.D., about shifting the paradigm for teaching and learning. Most current approaches, for instance, emphasize using course evaluations to evaluate a faculty member instead of focusing on professional development to improve instruction methods. Ken advocates a holistic system that neither ignores nor overemphasizes student feedback, and rewards classroom engagement, improved teaching, healthy risk-taking, and a pursuit of innovation. Ken Ryalls is President of IDEA, a nonprofit organization dedicated to the improvement of learning in higher education through research, assessment, and professional development.
Listen to Podcast
Nurture a culture of assessment and improvement
Facilitate feedback that offers a shared language for faculty and students.