Teaching and Learning.
Elevated.
Course Evaluations
If the goal of course evaluations is to strengthen teaching effectiveness, then the process should be designed to boost the potential for meaningful feedback. With Campus Labs® Course Evaluations, you can conduct both summative and formative evaluations, making it easier for students to share insights with their instructors. Our solutions include flexible surveys, tools for institution-wide and nationwide comparisons, and powerhouse reporting for both faculty and administrators.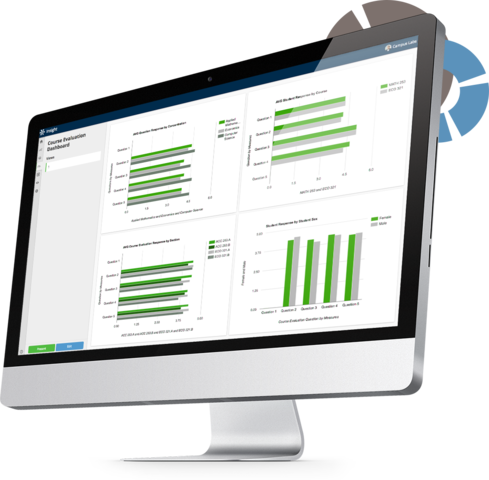 Ready to build a compelling evaluation of teaching and learning?
Reach out for a demo to explore how you can create an impactful student journey.