Everything you need to manage events from start
to finish.
Keeping track of all your online and in-person events doesn't have to be a burden. With Campus Labs® Engage, you can centralize your event planning efforts. Streamline the event request process with our configurable form workflows, manage risk with reviewer notifications and easily promote programming all in one convenient location.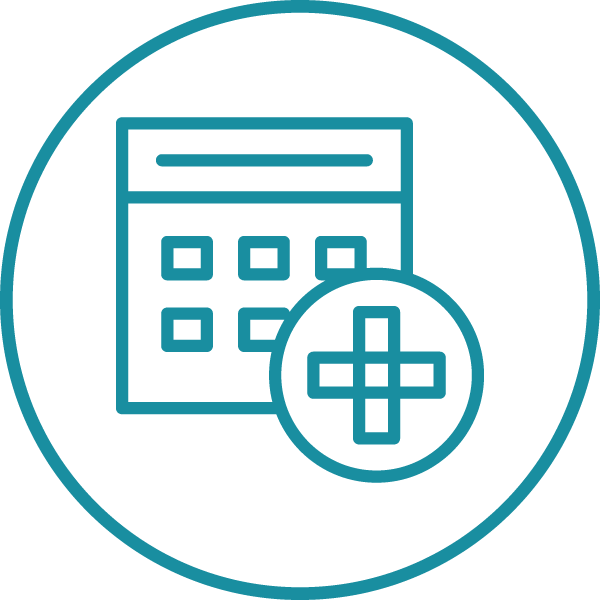 Event Request Workflows
Customize your event request and approval process workflows. Stop campus runaround with our room and resource integration and bring transparency to your event request process with customizable steps unique to your institution.
Provide your campus community with the ability classify events as online and use links and related instructions to join virtual meetings.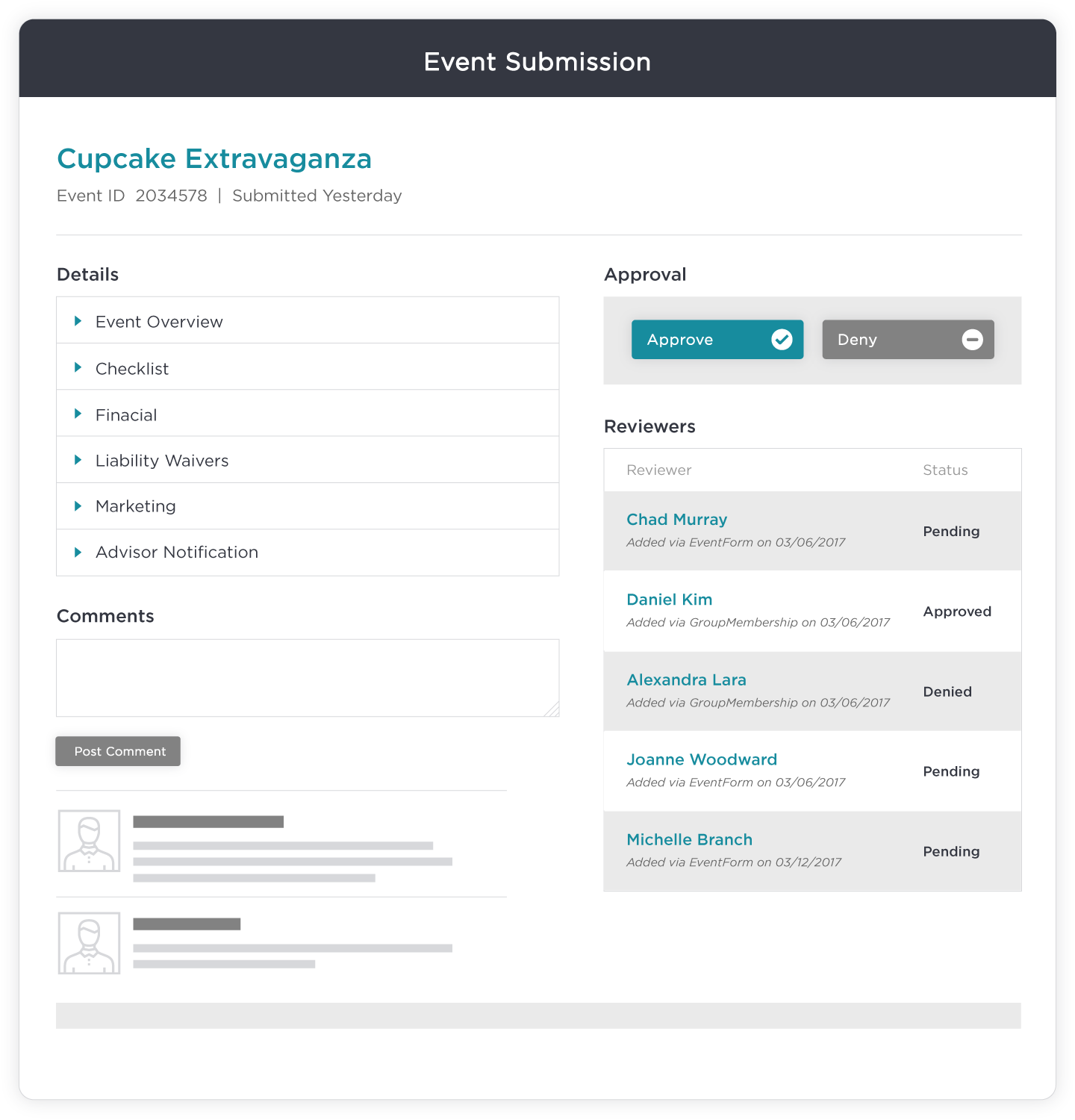 Multi-date Event Submission
Save time by setting up daily, weekly, or monthly reoccuring events in one submission
Progress Visibility
Students and administrators can easily track event request submissions with reviewer timelines and comments
Flexible Forms
Streamline the completion process for students with conditional fields to ensure relevant and quality submissions, and eliminate the collection of unnecessary information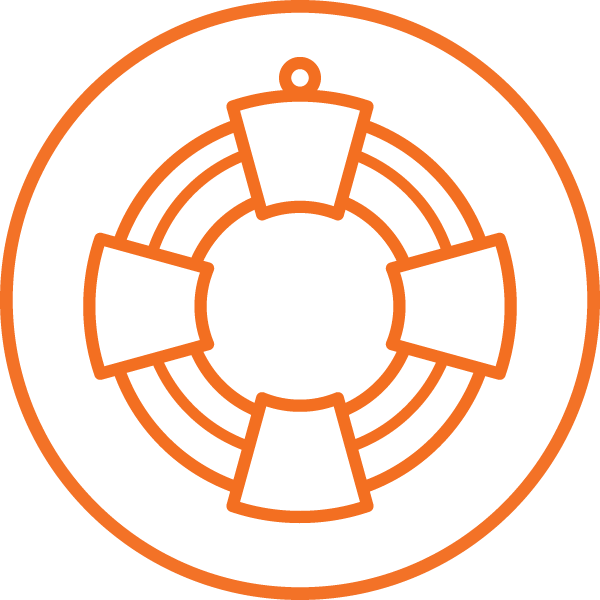 Risk Management
Manage Risk with a Centralized Process
Forget the days of searching through an email chain to track down and monitor event details. You can now approve, deny, or request additional information through a centralized event request process.
Auto-notification Approvals
Conditional fields make it easy to route relevant information and notify the appropriate administrators of events that are ready for review
Multiple Reviewer Capabilities
Gather feedback from departments and offices campus-wide to ensure events follow all policies and procedures
Centralized Data Collection
Easily manage risk with one convenient location to gain clear visibility into all event request details and progress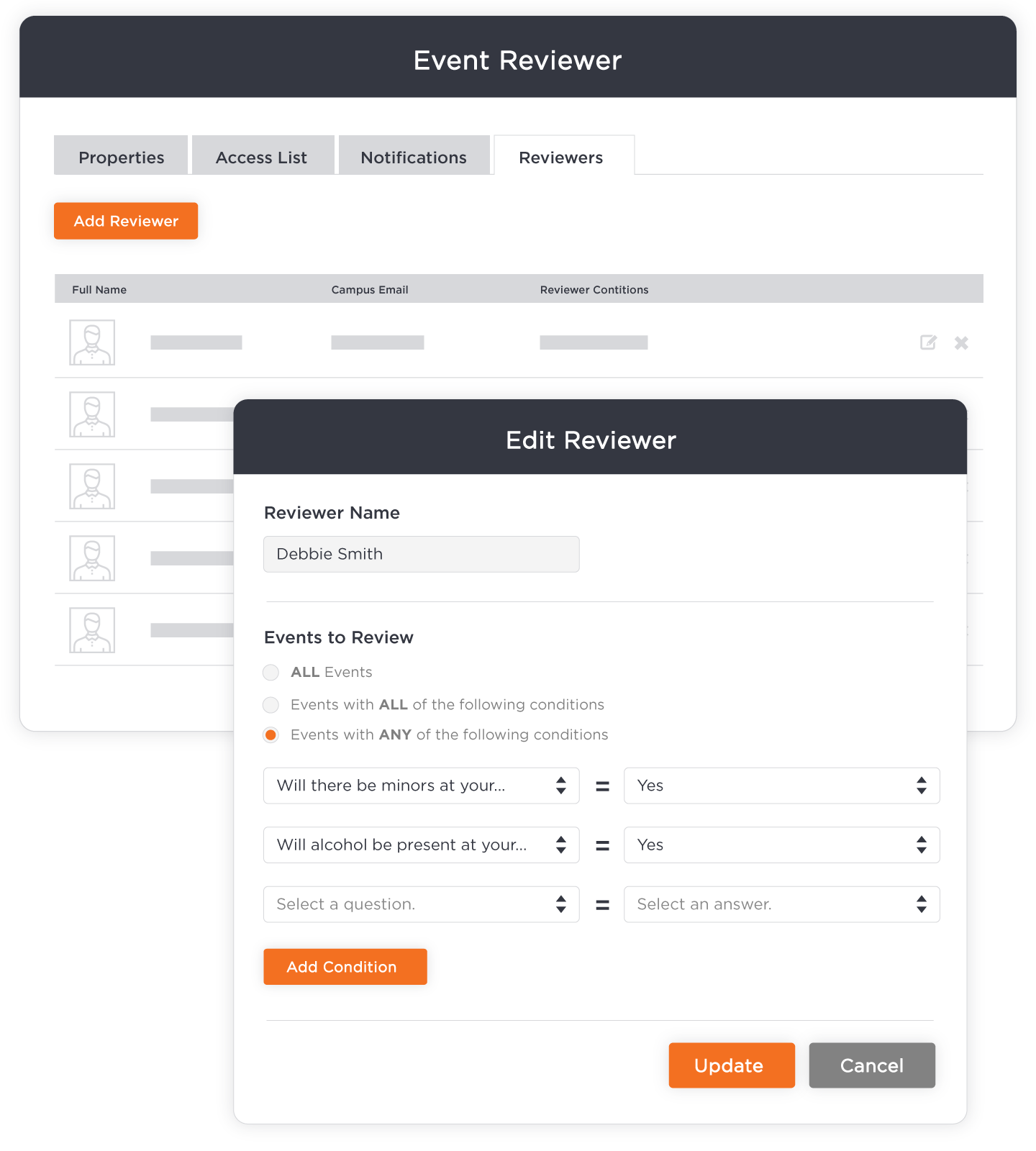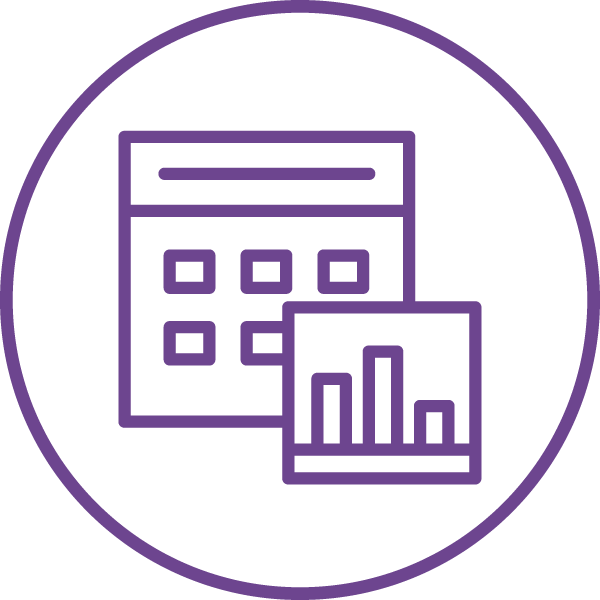 Tracking and Reporting
Learn from Your Events with Real-Time Tracking & Reporting
Don't just plan events, analyze them. Only then can you better understand campus-wide engagement.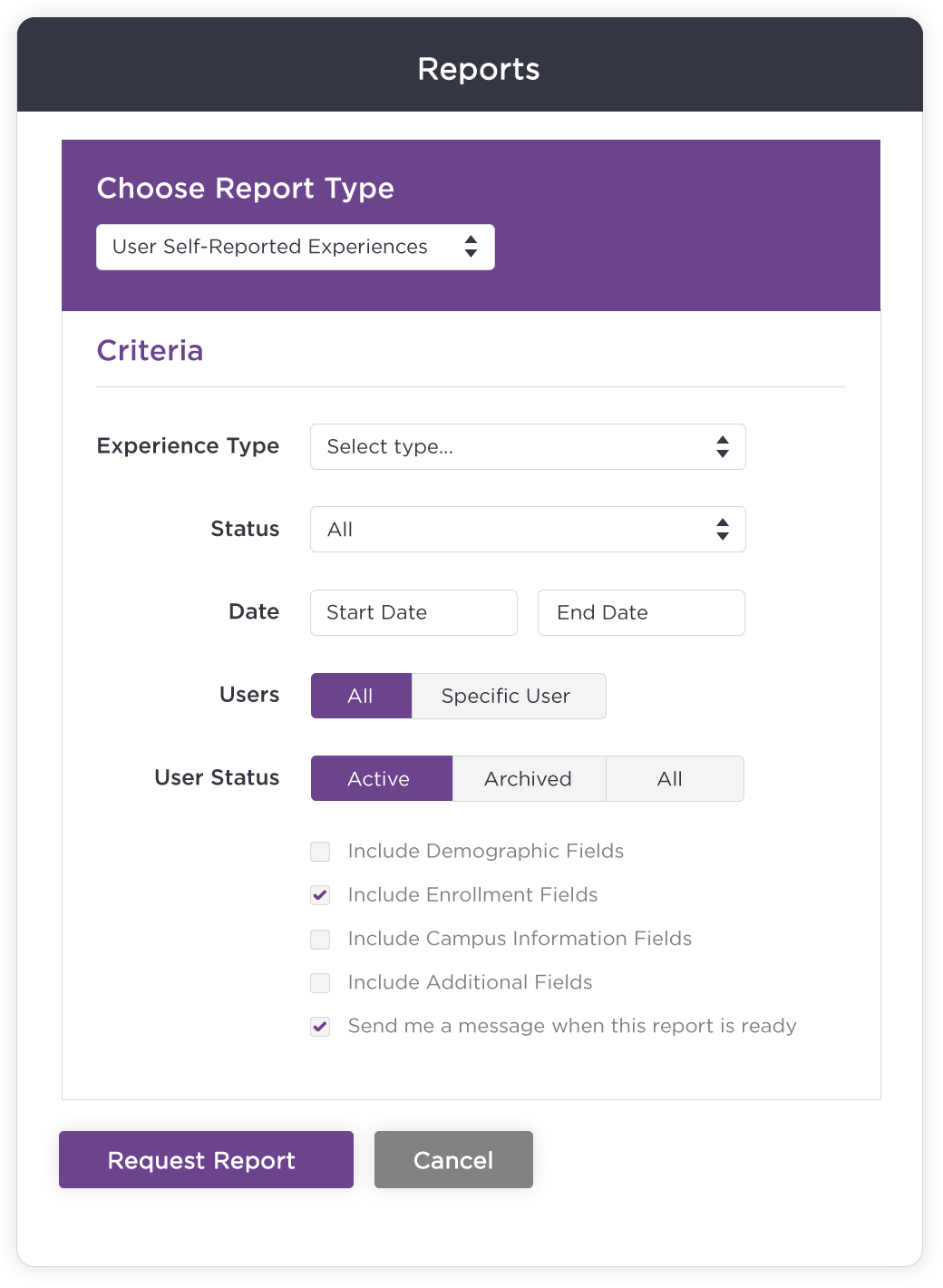 RSVP Management
Set a maximum number of RSVPs for events with limited space and mark exclusive events as invite-only
Engagement Trends
Analyze attendance patterns and post-event form data, so you can quickly see what's working and what's not in your engagement efforts
Participation Insight
See a snapshot of who's involved and who isn't with robust attendance tracking
Custom Reports
Export event data and share your engagement story campus-wide
Want to discover more about event request workflows for student organizations?
Reach out for a demo and find out how you can streamline your process.
Featured Blogpost
Eager to Tell Your Engagement Story? Focus on These Six Key Metrics
Read blog post
Cultivate thriving and engaged organizations with customized registration workflows, structured budgets, secure elections, and centralized data.
Discover all you need to support student leaders and manage organization processes.