Personal and Career Goals
Focus Insights on Skill Achievement for Professional Development and Life
Provide learners the ability to create personal dashboards to track their progress in building specific skills. Support their readiness, planning, or advancement of a career with search tools and market data insights, allowing them to find opportunities that align with their demonstrated skills.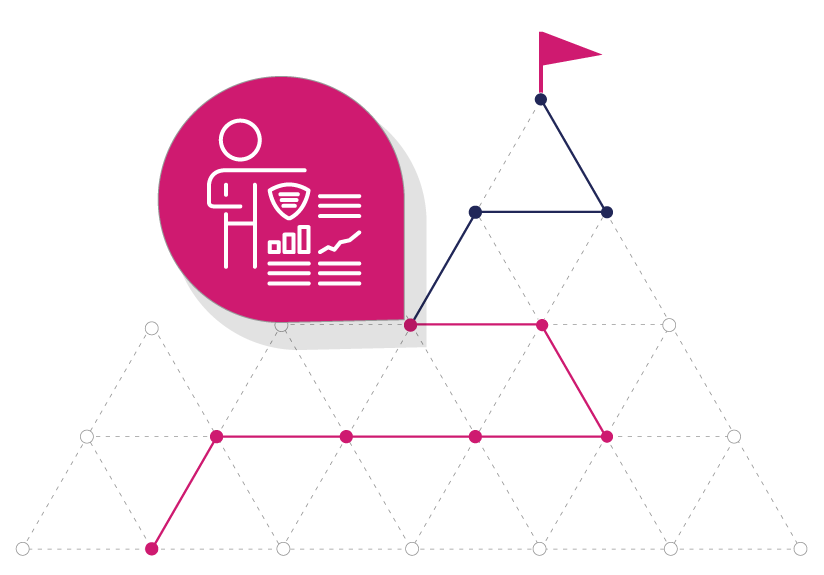 Monitor an Inventory of Skills
Put the focus on targeted improvement to show learners evidence of competency segmented by source including badges and micro-credentials, uploaded work samples, or endorsements.
Manage Goal Progress
Learners can set date-driven personal or professional goals for increasing evidence of skills associated with topics or career industries of their choosing.
Skill-based Job Matching
Integration with Indeed.com puts thousands of job postings within reach, allowing learners to automatically find opportunities that align to their documented skills and abilities.
Be the co-pilot on their path to career advancement.
Send us a demo request and we will create a customized presentation for your campus.