Recognize Achievement with Criteria Evaluation or Rubric Assessment
Open Badges natively support assessment because they can include documented criteria for achievement and alignment against outcomes or standards. Use assessment workflows to review learner evidence of competency and provide feedback before deciding whether to award a badge or micro-credential.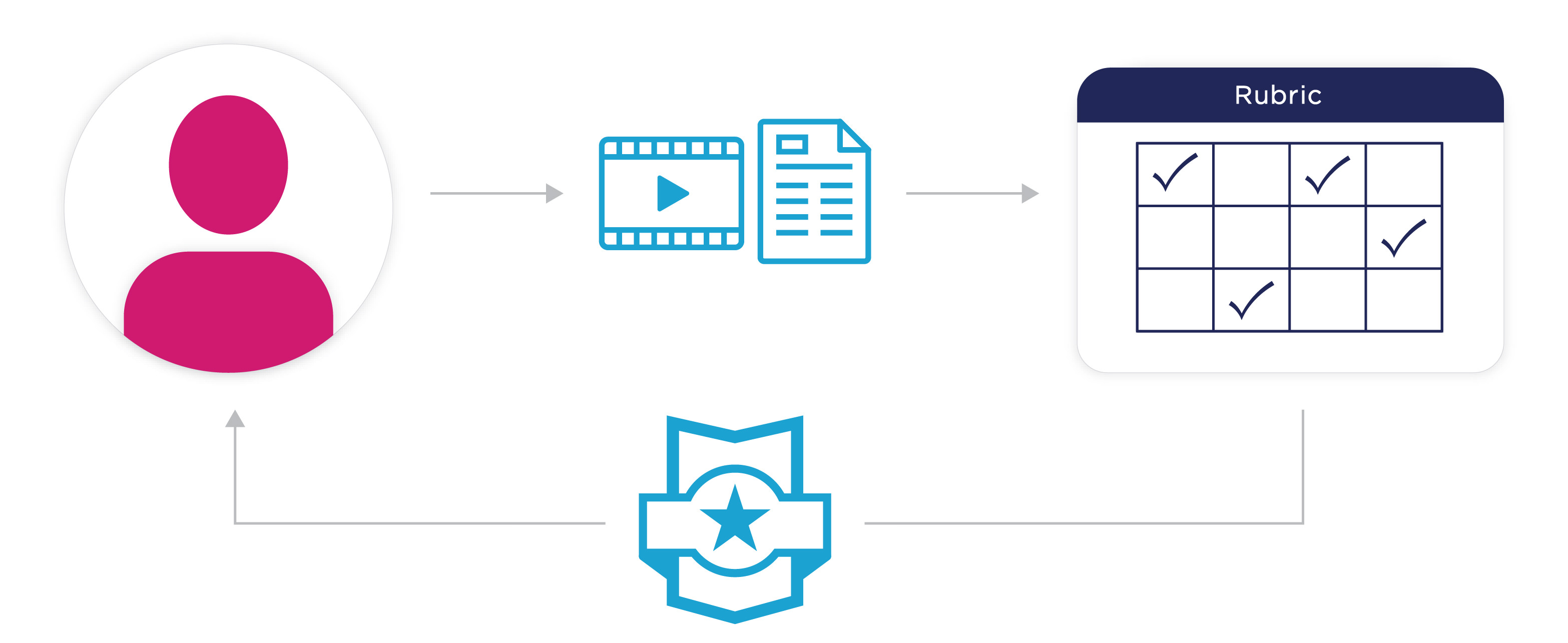 Digital Evidence of Competency
Require learners to submit digital artifacts to demonstrate their competencies.
Align to Outcomes and Standards
Badges and micro-credentials can be aligned to internal outcomes or external standards, aiding in evaluation and assessment activities.
Integration with Campus Labs Chalk & Wire
Automatically award badges or micro-credentials based on threshold scores.