Badging & Micro-Credentialing
Promote deeper engagement and more fulfilling learner experiences.
Whether inside or outside of the classroom, engagement with the college experience is a powerful predictor for positive outcomes including retention and long-term success. Using digital badges or micro-credentials to signify skill achievement can give your learners the edge they need by enabling them to better articulate the value of their experiences and provide verified proof of their competency.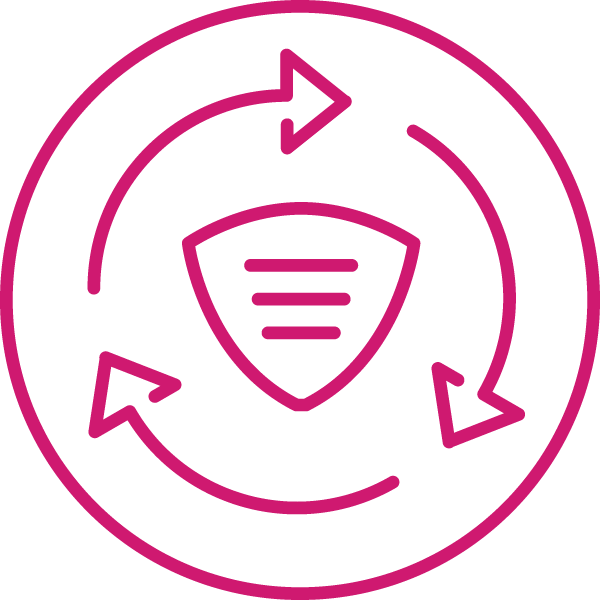 Open Badges 2.0 Certified
Campus Labs is a certified issuer of digital badges and micro-credentials that conform to the IMS Global Open Badges 2.0 standard.
Verifiable Credentials in Portable Images
Digital badging is a powerful concept thanks to the technology's versatility and its basis on a recognized standard. This means you can provide learners with a digital credential that maintains significance outside the walls of your institution and denotes a learner's abilities in a verifiable way.
Byte-sized Achievement Data
Open Badges are visual representations that signify anything from achievements, awards, or endorsements to affiliations, certifications, or authorizations. The metadata they contain includes information like who a badge was given to and by whom; what skills or competencies the badge represents; what criteria had to be met to earn it; and more. These details provide a complete and accurate statement regarding a person's skill compared to traditional CVs or résumés.
Cross-organizational Value
Use badges for motivation, recognition of skills, awards, program completion, or professional development.
Import and Export
Export awarded badges for display in other compliant platforms or import Open Badge 2.0 credentials into Campus Labs Milestone.
Support for Expiration Dates
Badges can be set to auto-expire after a pre-determined length of time.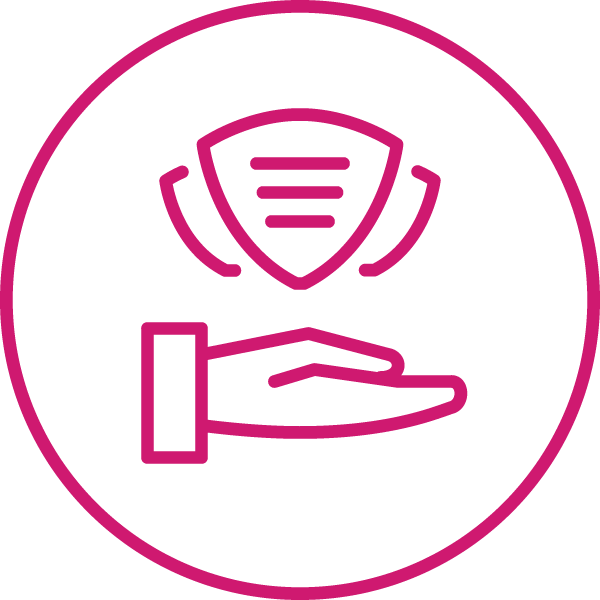 Multiple Awarding Methods
Multiple Ways to Issue Badges and Micro-credentials
Issue badges and micro-credentials in a variety of different ways based on what best suits your earning workflow. Awards can be given to one or many learners at a time, or even to departments and organizations. Options exist to let your learners self-claim badges and micro-credentials or for you to require they submit evidence for review and assessment. You can also integrate with Campus Labs applications such as Engage or Chalk & Wire –or create your own integration using a web services API.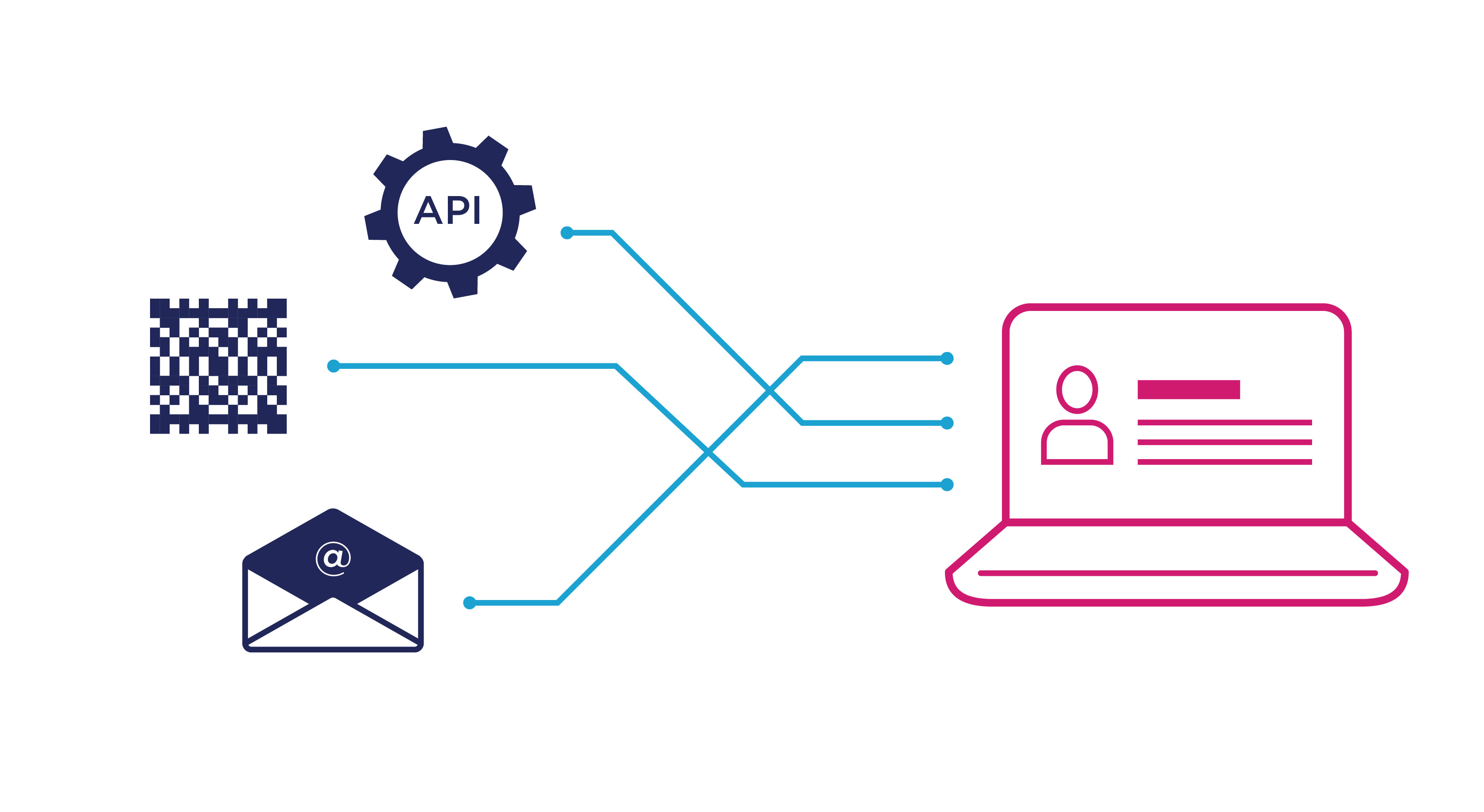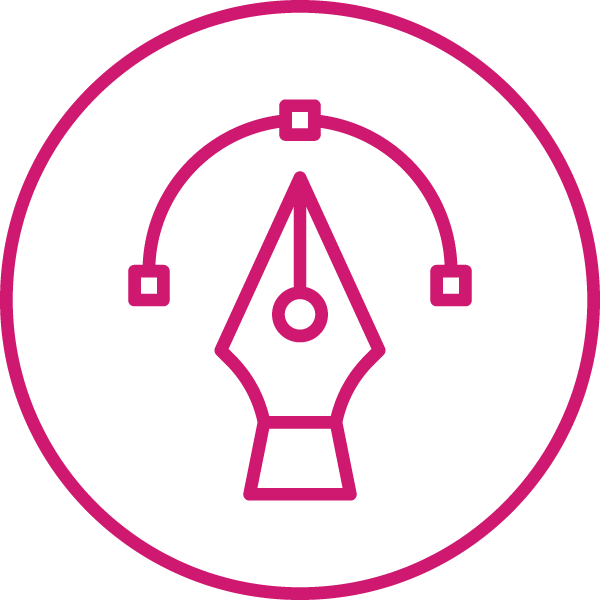 Badge and Micro-credential Designs
Professional Designs Aligned to Your Brand
Ensure your learners are proud of their achievements and share them with others by having your badges and micro-credentials professionally designed and aligned to your brand identity. Creating an overall design—inclusive of shape, art, text, coloring—is an important part of this technology and we provide multiple options to ensure your success.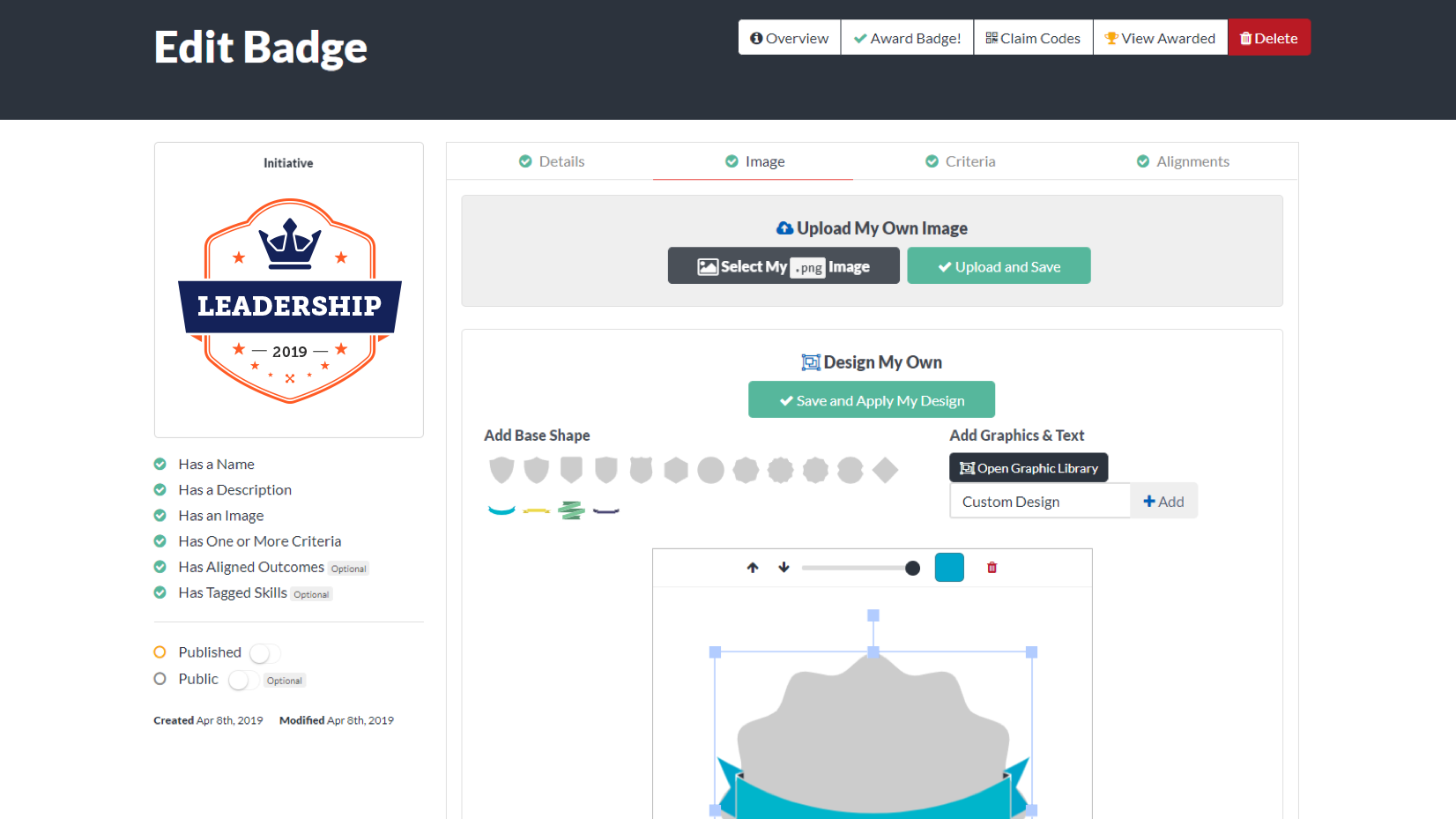 Upload Your Own Designs
Your internal design or marketing units can create their own images and upload them in PNG or SVG format.
Built-in Graphic Designer
Need to create your own design on the fly? Use our built-in designer to create professional-looking badges with a library of icons and shapes.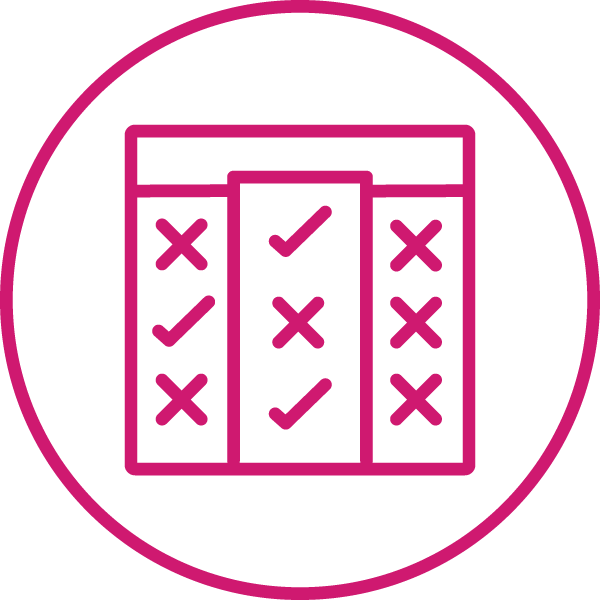 Competency Alignments
Align Learner Skills and Achievements
The data inside Open Badges includes the criteria learners must meet in order to receive the badge or micro-credential. These criteria can represent achievement of goals, demonstration of competencies, completion of tasks, or other appropriate measures. Open Badges also support the concept of alignment to learning outcomes so you can provide learners with visual evidence of their abilities while still maintaining your institutional reporting requirements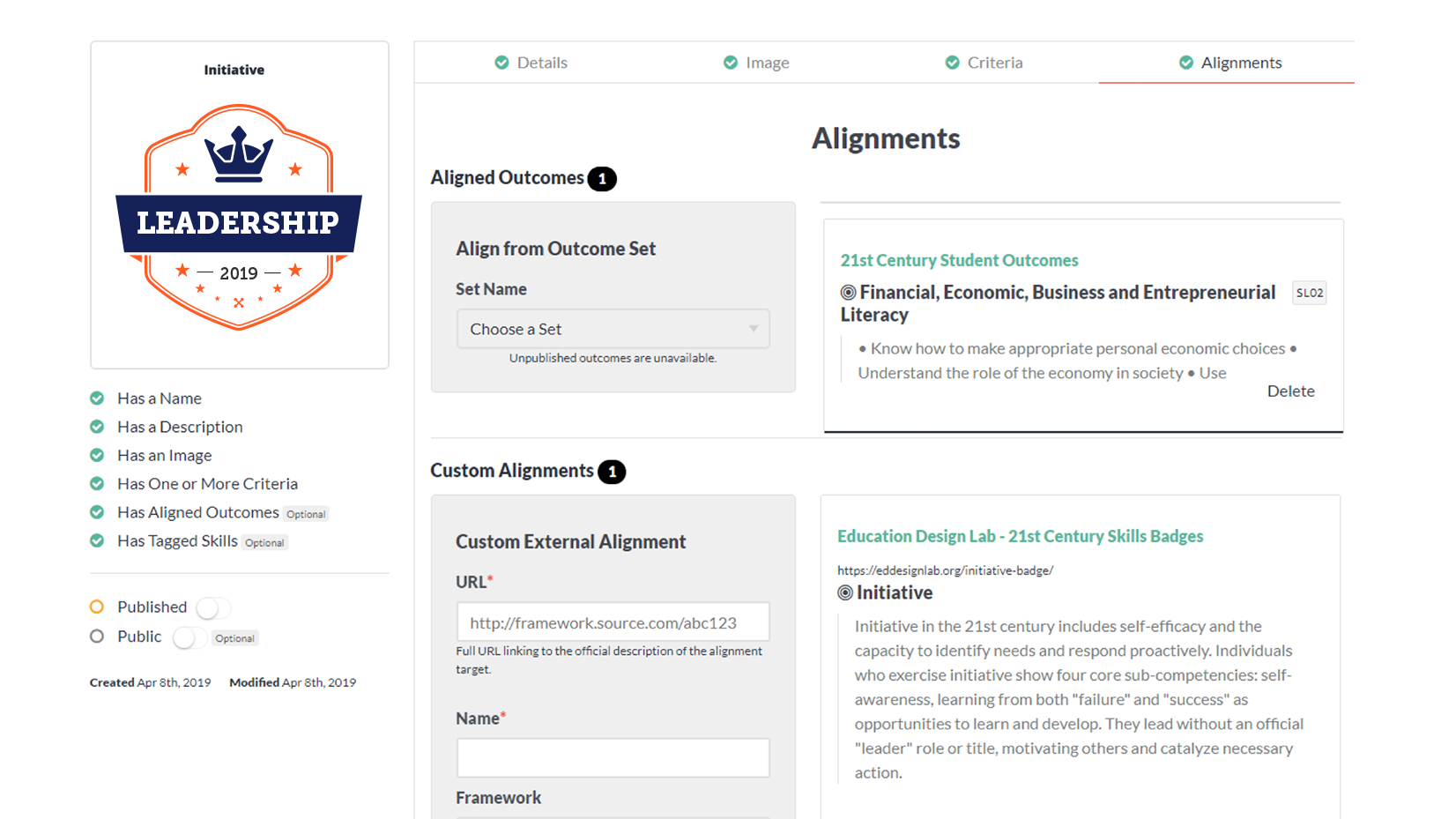 Internal Learning Outcomes

Create reusable outcomes sets

Link to online versions of outcomes

Reference existing outcome numbering or keycode sequences (e.g., SLO1, A.7, etc.)
External Standards
Add individual custom alignments to badges and micro-credentials

Link to online standards

Signify adherence to existing frameworks (e.g., accreditation standards, state-wide education requirements, etc.)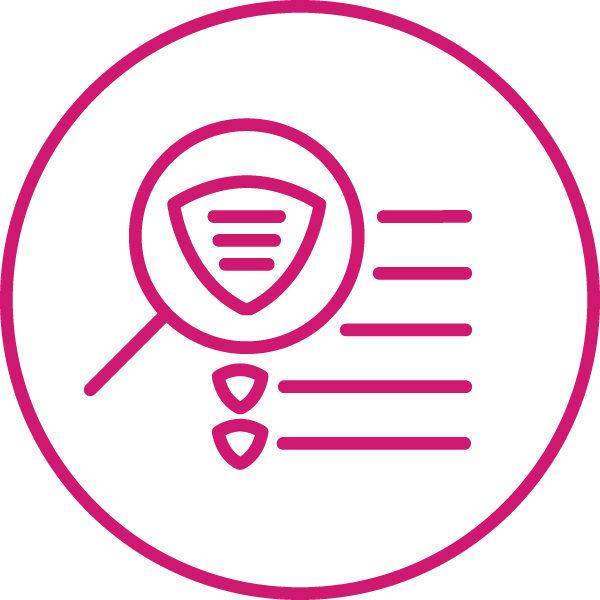 Earner Discoverability Options
Publish Opportunities for Skill-building and Achievement
Create a searchable library listing available individual badges and micro-credentials—as well as those who have earned them—or publish programs that lay out the specific skills learners achieve if they join.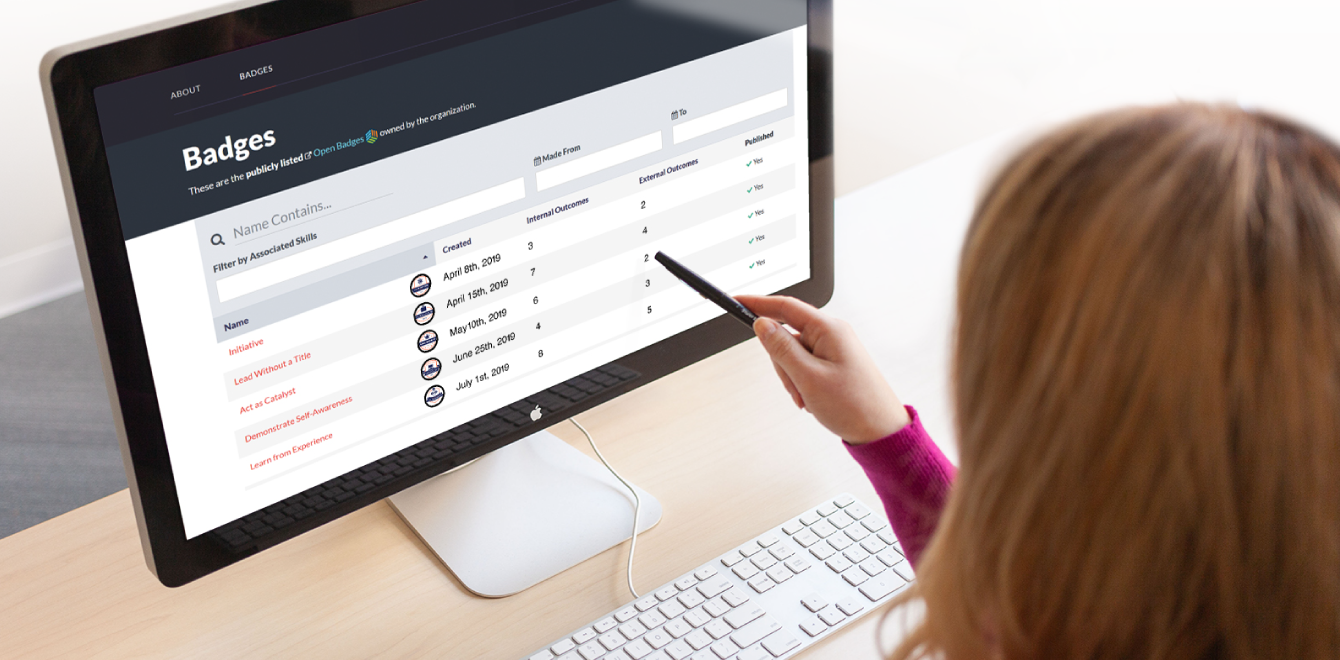 Publish a list of your badges and micro-credentials
Search and display opportunities by associated skill
View listings of badge and micro-credential earners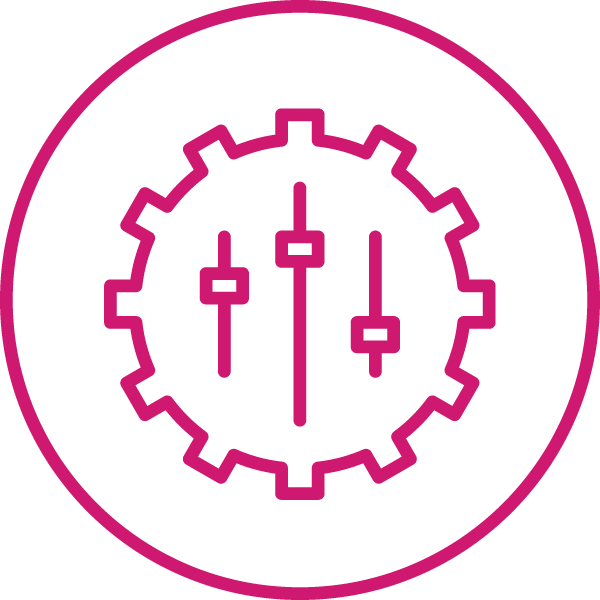 Permissions and Control
Support for Internal or Global Access to Achievements
Learners can always share their earned badges or micro-credentials whenever and wherever they choose; however, as the creator and issuer of a badge or micro-credential, you can set defaults related to public searchability and endorsements so you can differentiate between achievements meant primarily for use inside your community and those that the rest of the world should see.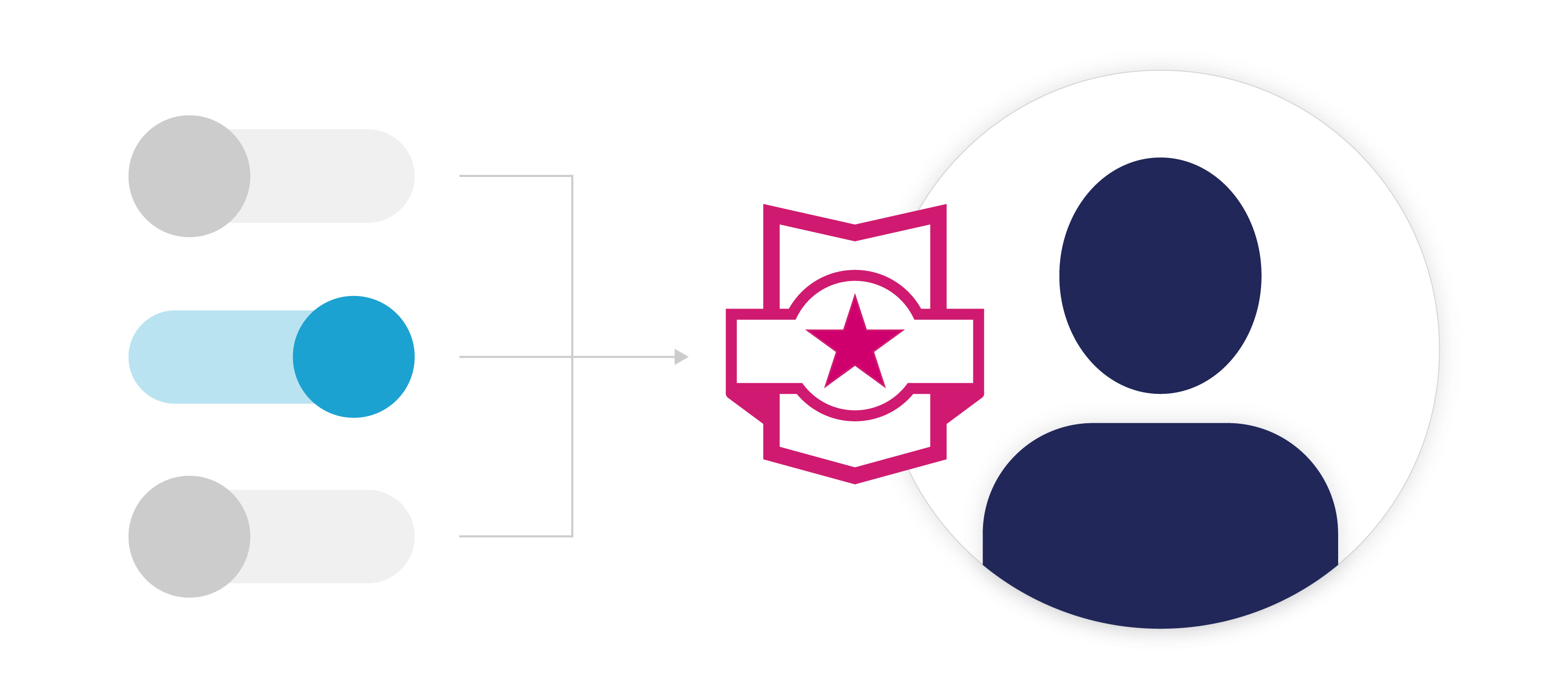 Give Learners Control
Empower learners to make intentional choices about how their achievements are represented to the rest of the world.
Public Directory Display
Choose which of your badges or micro-credentials are discoverable in your public directory.
Endorsements
Control whether a badge or micro-credential can be endorsed by users or other organizations.
Help your learners uncover more fulfilling experiences.
Send us a demo request and we will create a customized presentation for your campus.