Use Early Alerts to Power Student Success
Supporting students is about more than getting them back on track. It means using proactive encouragements to help students foster a growth mindset. And because student success is a shared responsibility, it means keeping every stakeholder in the loop. Our Early Alerts system enables you to nudge, coach, and collaborate, and is designed for anyone on campus committed to student success.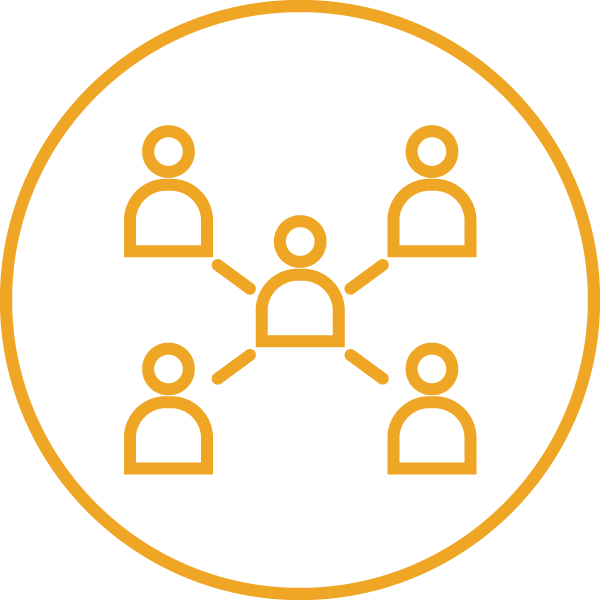 A Connected Success Network
Faculty, academic advisors, career advisors, academic support staff—and anyone else focused on retention and success—can create alerts, encouragements, and updates.
Use both manual and automated alerts to guide students toward success
Send brief encouragements to support perseverance and resilience
Create updates to share information with every member of the student's success network
Embed the alert form in faculty and staff portals for easy access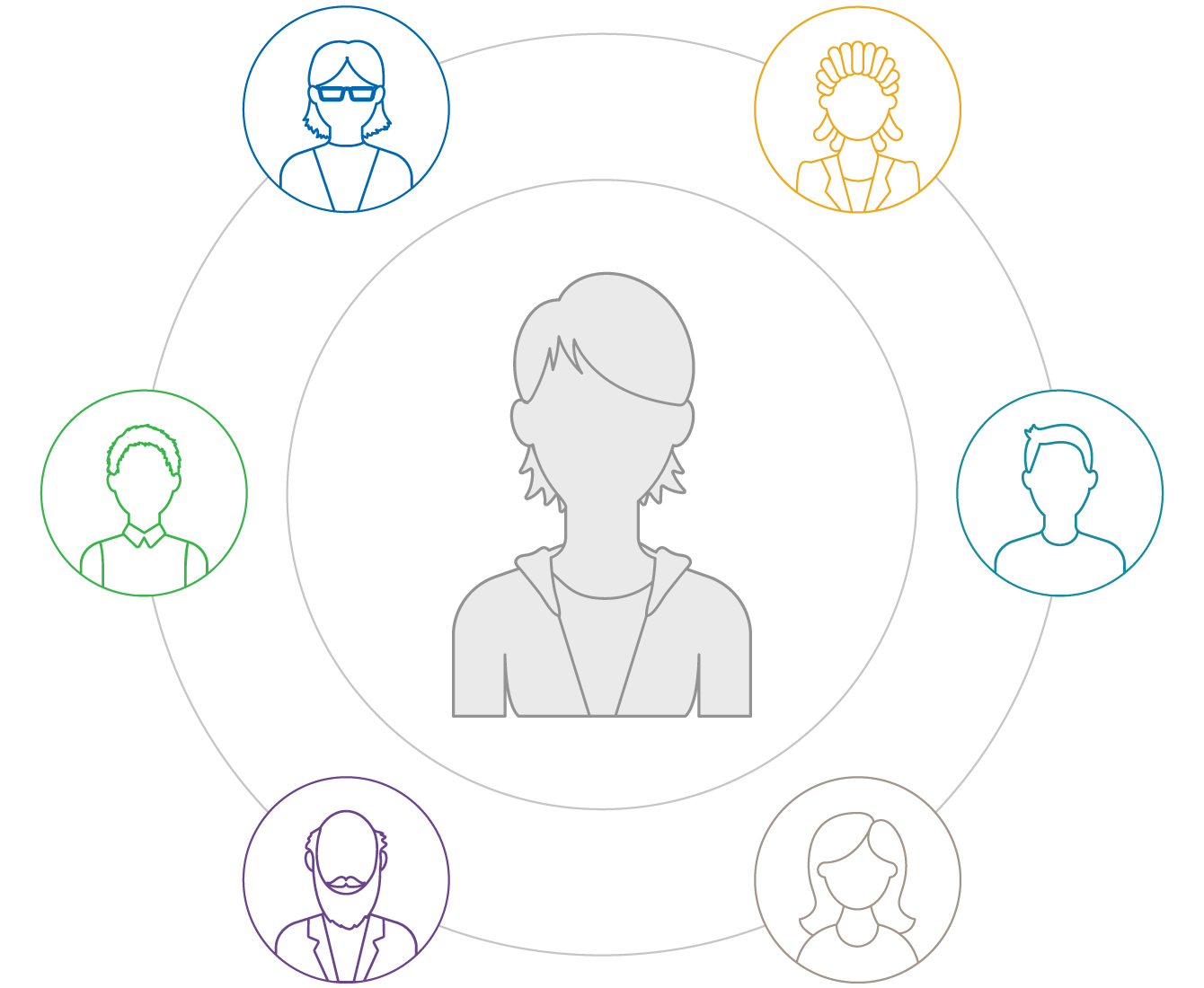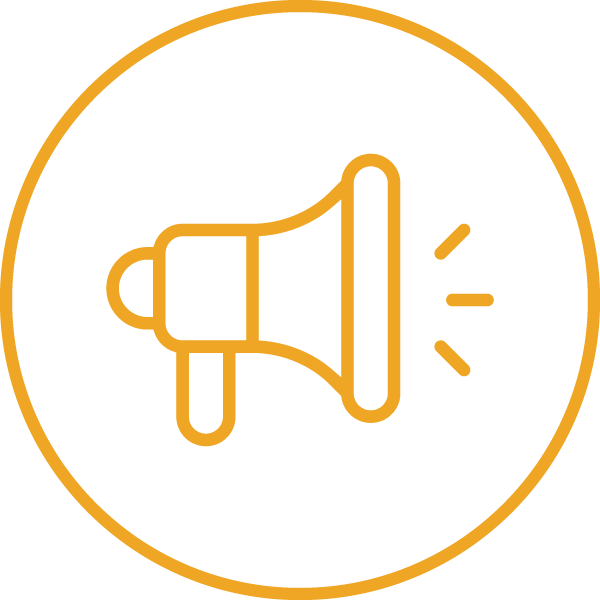 Automated Alerts
Why wait for someone to voice a serious concern before taking action? With the Early Alerts tool, you can set up automatic triggers based on student activity and make sure the focus is on success.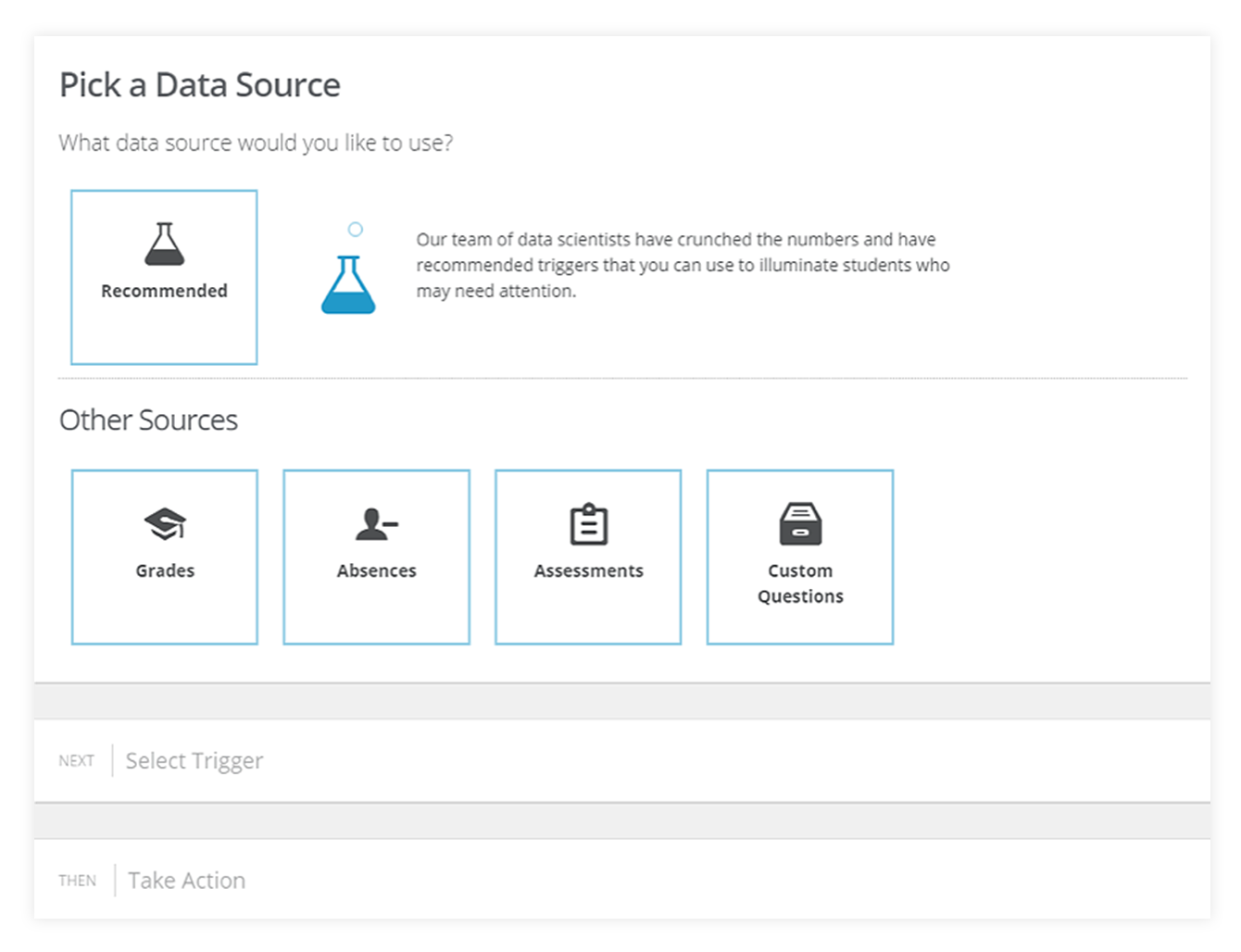 Use triggers for everything from class absences to noncognitive factors to assessment results
Rely on insights from our Data Science team—using quantitative and qualitative data from hundreds of campuses, we've identified common patterns that can signal activities worth monitoring on any campus
Use the API to proactively respond to warning signals, such as poor midterm grades or late registration, and create mass alerts in seconds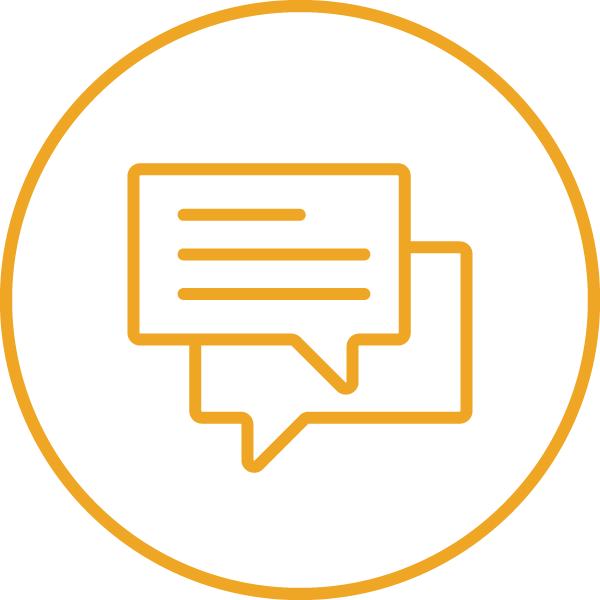 Streamlined Responses
Thanks to a user-friendly experience, faculty and advisors can easily create and track alerts to support swift responses.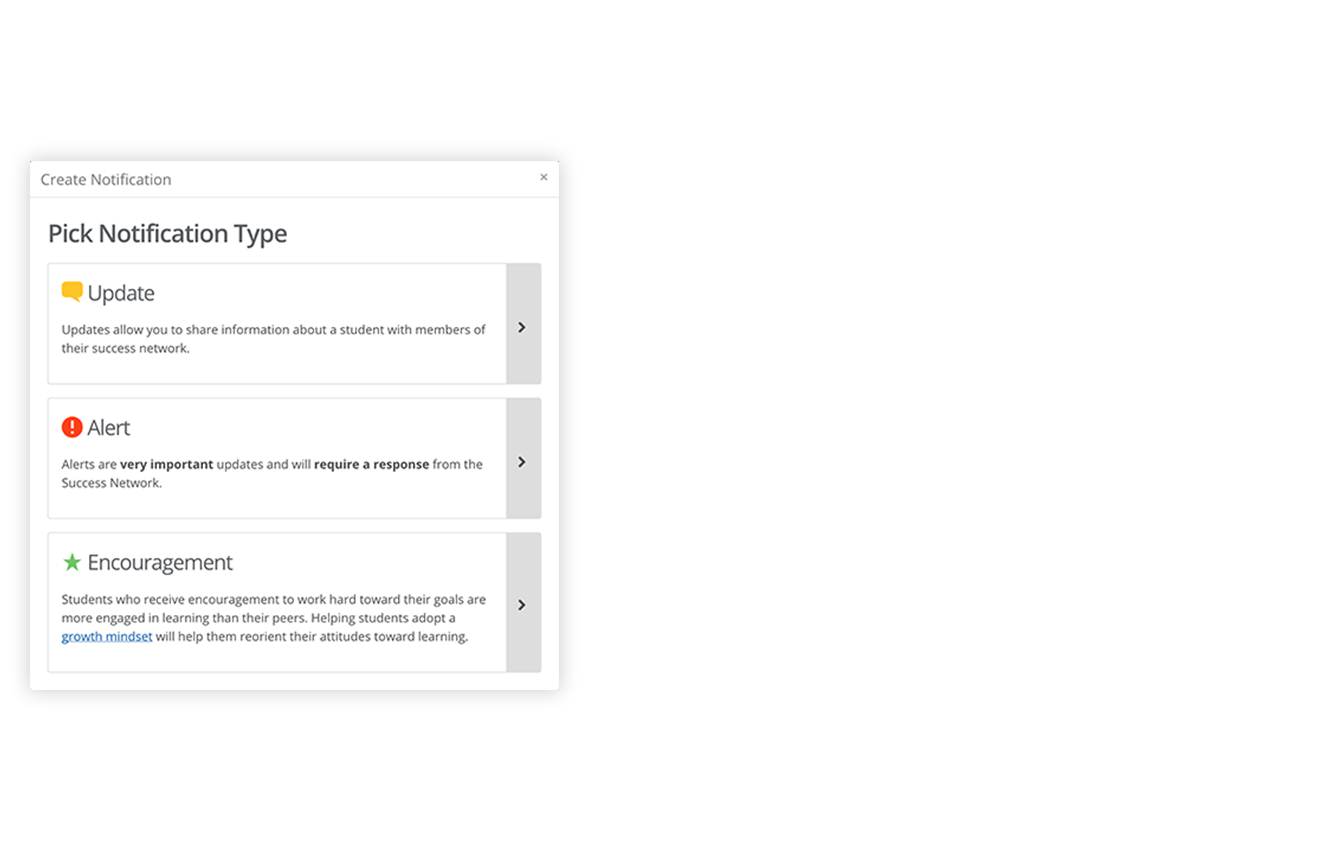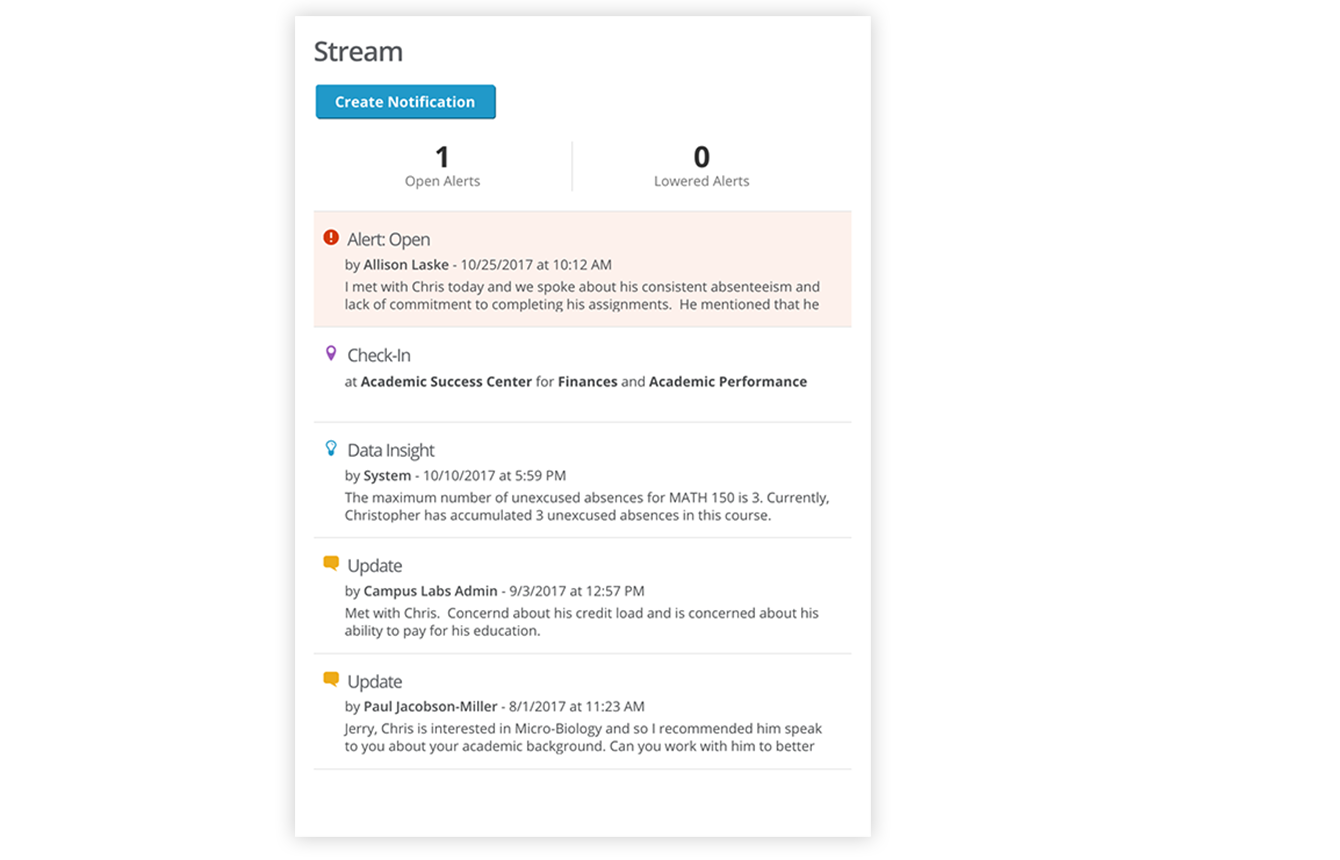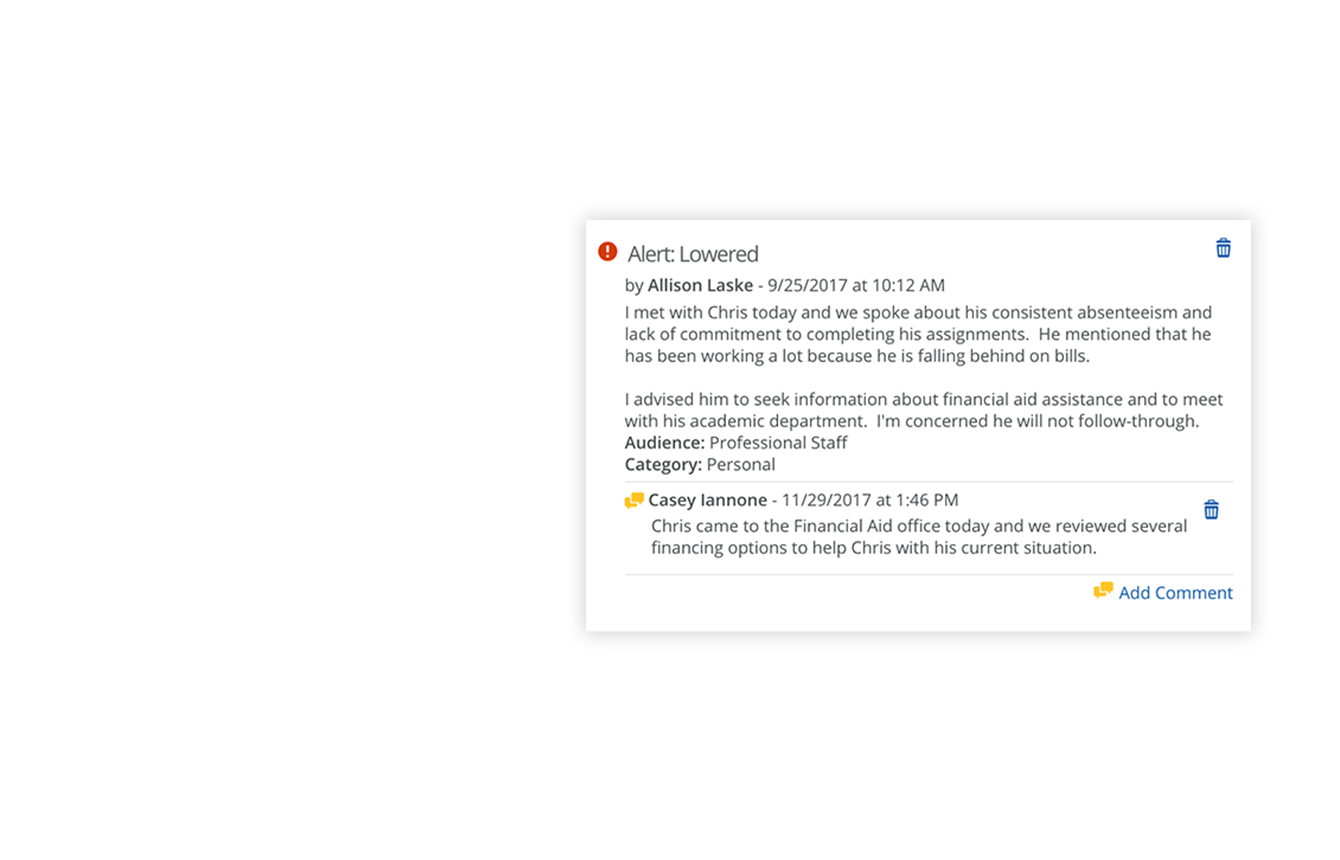 Faculty can see alerts and responses in the same portal where they track attendance or record academic grades
A point-person in the student success network is quickly notified of an alert and can respond accordingly
Alerts can be categorized to ensure streamlined responses
Responses can be verified to close the loop with the entire network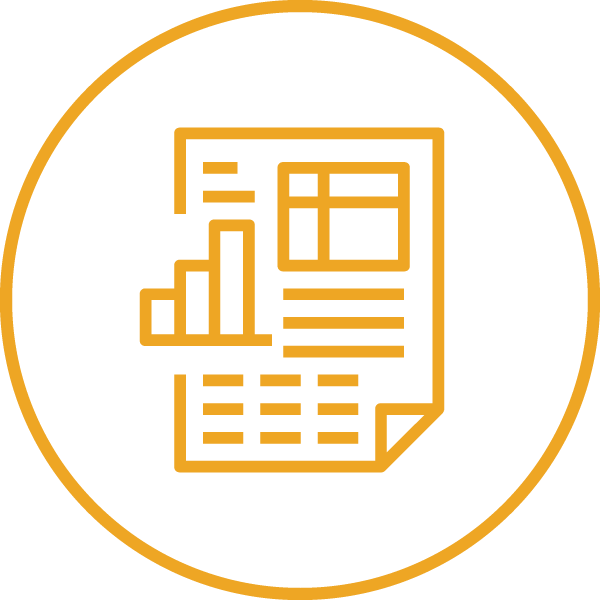 Real-time Reports
Our system lets you stay on top of the progress for individual students and cohorts. You can use the reports to better understand larger trends, not simply note the progress of a specific student.
Monitor progress, including response rates, in real time
See what types of alerts are the most common
See which alerts are still active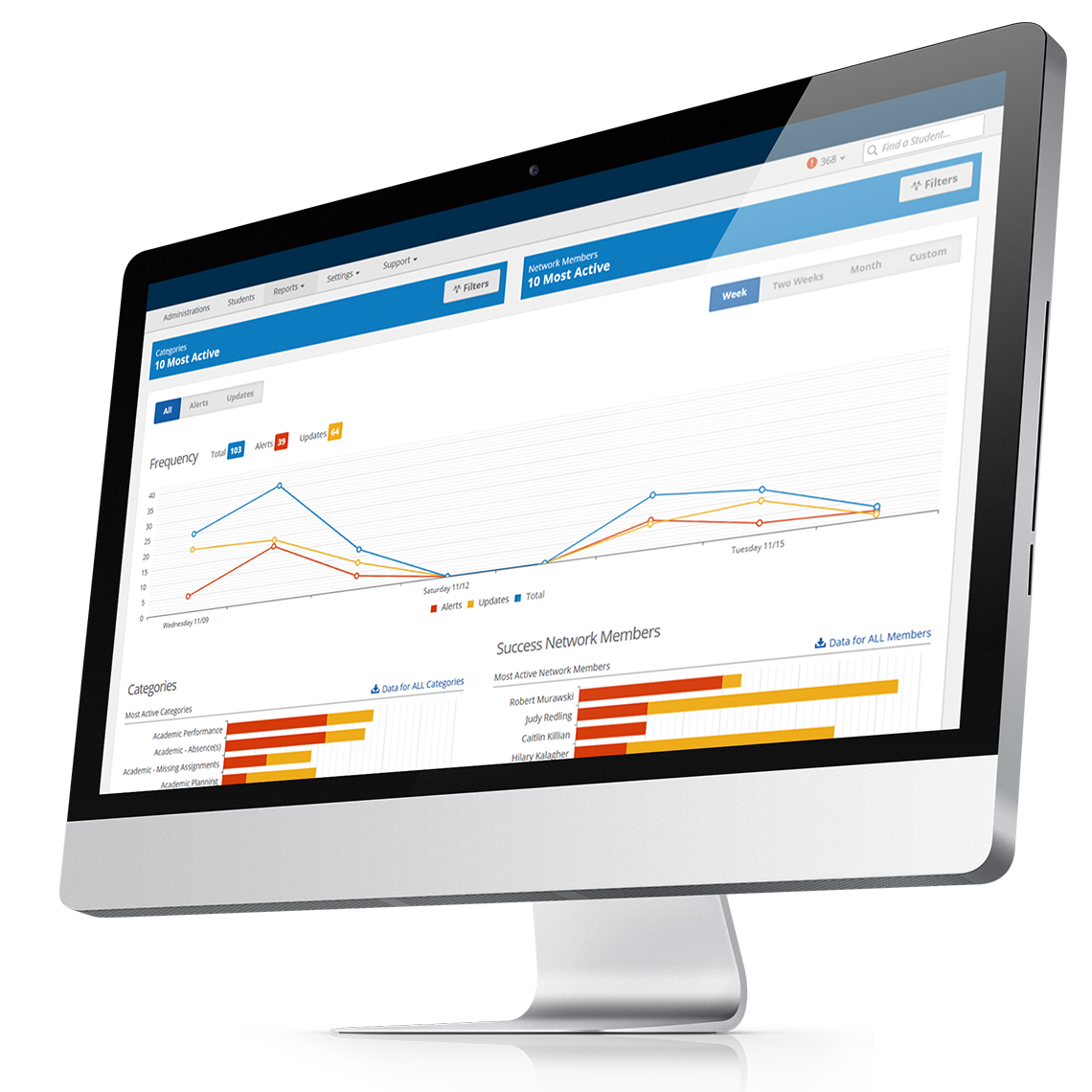 Interested in learning more about Campus Labs for Student Success?

Send us a demo request and let's talk data.
"Utilizing Campus Labs at LSU has provided us a way to identify students who are most at risk, connect with them individually, and target resources to students in critical need. The platform has helped us to drill down to the level of helping individual students and ensure contact is made to provide them with assistance to help retain them at LSU."
Emily Hester
Assistant to the Vice Chancellor for Student Life & Enrollment
Louisiana State University, LA
Less intuition. More data-enabled precision.
Identify at-risk learners even before they set foot on campus.