Reframe Your View
of Student Success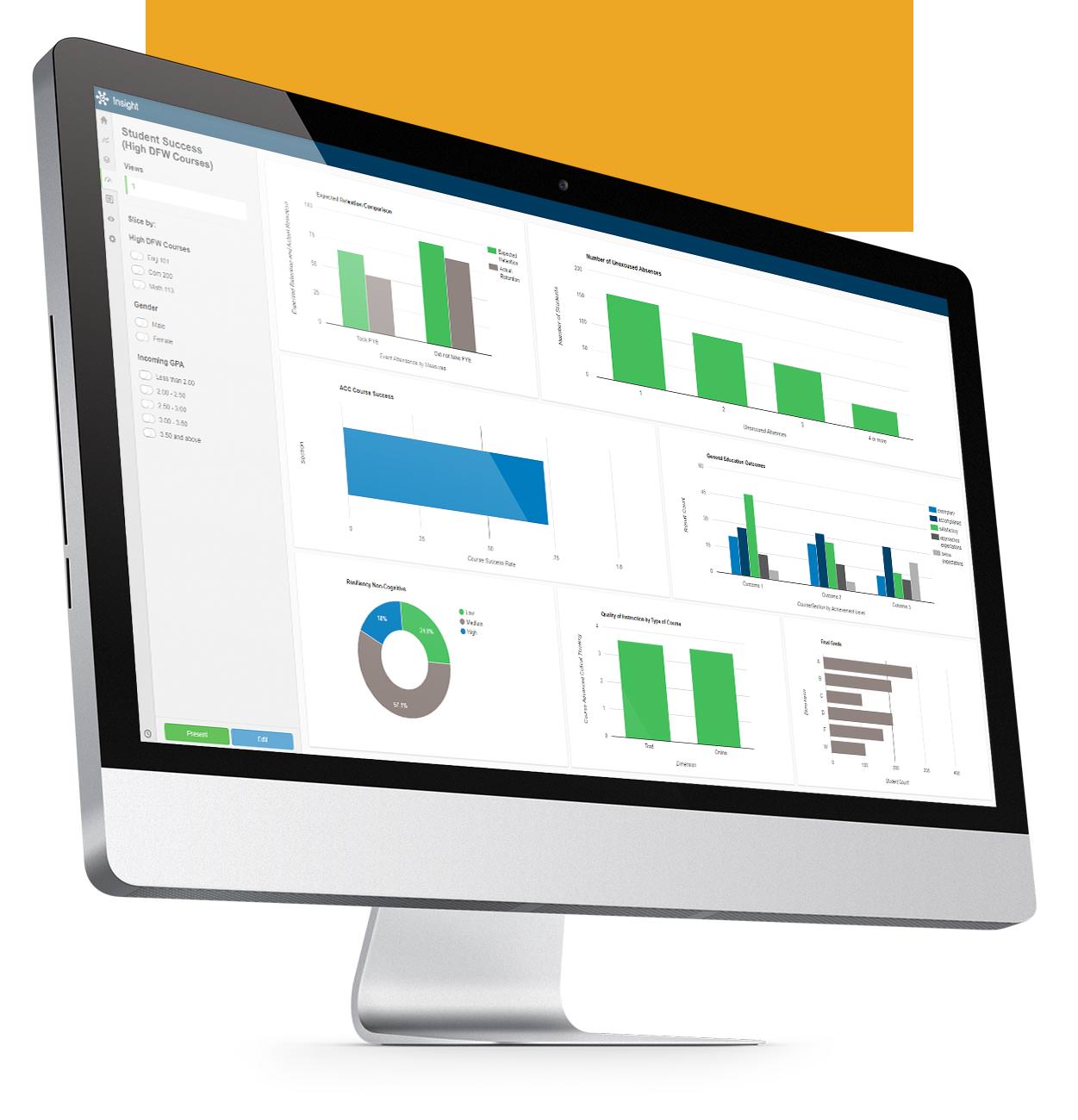 More Connected Data.

A Closer Look at Students.
Even if you use early alerts to identify at-risk students, how can you be sure you have the right services in place to support them? And wouldn't it be great to predict potential challenges long before an alert was even needed? With Campus Labs for Student Success, you can connect more of your campus-wide data for valuable insights. Identify the most effective programs, match each student with the best resources, and gain a deeper understanding of what student success really looks like at your institution.
Retention & Success
Predictive Analytics
Customize predictive models to the unique needs of your campus. Identify which students may be at risk—even those who appear to be persisting—so you can match them with the right resources.
Learn more
Visualizations and Insights
With at-a-glance dashboards and dynamic analytics, you can monitor your efforts in real time. Gauge which of your programs and support services are moving the needle toward campus-wide success.
Learn more
Advisor Support
From academic performance to co-curricular involvement to noncognitive skills, your advisors can have a clear snapshot of each student. Simplified appointment scheduling, streamlined communication tools, and insightful reports give them everything they need—right at their fingertips.
Learn more
Early Alerts
Whether using automated alerts or manual ones created by faculty and staff, your advisors can keep a pulse on the students most in need of support. And with a connected success network, your campus will be in a better position to help every student succeed.
Learn more