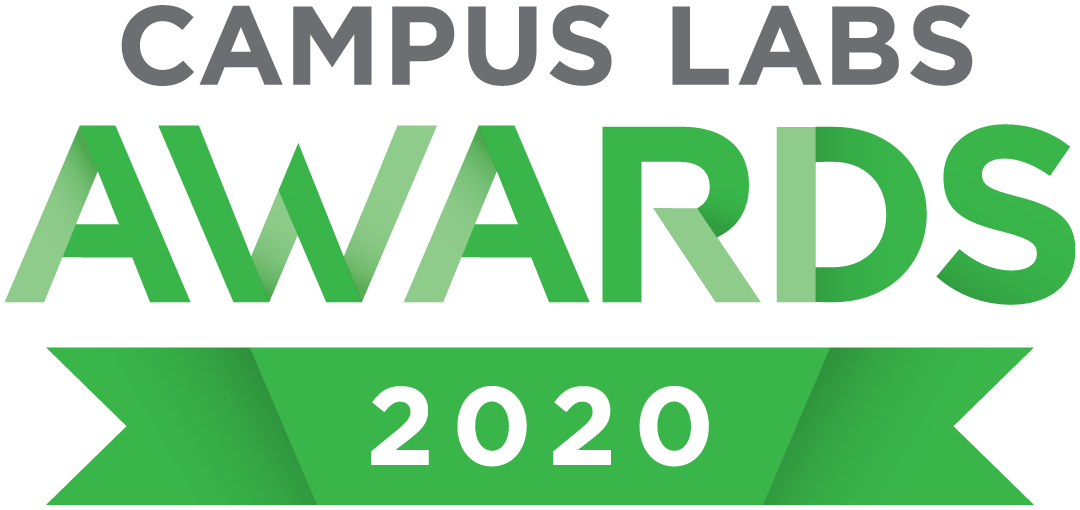 You must complete our online nomination form or be nominated by a Campus Labs employee.
At least two units/practitioners on campus must have been involved in the collaboration.
Your campus must have successfully identified and activated multiple stakeholders and practitioners across campus to solve problems together.
Your campus can describe how strong partnerships were developed across campus to leverage the data insights gathered through the use of Campus Labs in pursuit of campus-wide goals.
3 Collaborator Award finalists are celebrated with:
An invitation to present your story at either Connect or Elevate (our annual user conferences) during the year in which the award was granted
An awards ceremony during Connect or Elevate
One complimentary, full-conference pass to either Connect or Elevate during the year in which the award was granted
1 Collaborator Award winner is celebrated with:
All of the above plus:
A trophy and letter of recognition
A $1,000 stipend for travel costs, conference fees or other activities that advance the adoption of Campus Labs solutions
Questions? Contact us at awards@campuslabs.com
The submission period has ended. Thank you and good luck to all member campuses who entered this season! Finalist announcements will be posted at noon ET on Friday, April 3 on Twitter.