Working together for higher education
We're honored to partner with many of higher education's premier organizations and associations. Each partnership is based on our commitment to support, share thought leadership with and build capacity in our higher education community.

Accreditation Council for Business Schools & Programs
The Accreditation Council for Business Schools and Programs (ACBSP) is a leading specialized accreditation association for business education supporting, celebrating, and rewarding teaching excellence. To launch its online reporting platform for self-studies and quality assurance reports, ACBSP chose to partner with Campus Labs. As a direct result, ACBSP has enjoyed a new level of confidence and efficiency in its accreditation and planning capabilities. Member Campuses that work with ACBSP now benefit from a larger information ecosystem with which to leverage their data.

Council for the Advancement of Standards in Higher Education
The Council for the Advancement of Standards in Higher Education (CAS) is the preeminent force for promoting standards in student affairs, student services, and student development programs. CAS creates and delivers dynamic, credible standards, guidelines, and Self-Assessment Guides that are designed to lead to a host of quality programs and services. CAS aims to foster and enhance student learning, development, and achievement.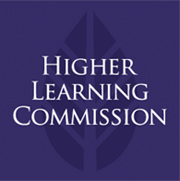 The Higher Learning Commission
HLC is an independent corporation and one of the two commission members of the North Central Association of Colleges and Schools (NCA), which is one of six regional institutional accreditors in the United States. The Higher Learning Commission selected Campus Labs as the sole technology provider for their Pathways Assurance System.

NASPA – Student Affairs Administrators in Higher Education
NASPA is the leading association for the advancement, health, and sustainability of the student affairs profession. Campus Labs provides technology support for the NASPA Consortium, a collection of assessment instruments focused on key areas within Student Affairs, designed to provide institutions with campus-specific and benchmarking data to shape and enhance programming both inside and outside the classroom.

Appalachian College Association
The Appalachian College Association (ACA) is a non-profit consortium of 35 private four-year liberal arts institutions spread across the central Appalachian Mountains in Kentucky, North Carolina, Tennessee, Virginia, and West Virginia. Collectively these higher education institutions serve nearly 65,000 students. Campus Labs is proud to partner with ACA to offer strategic data insight solutions that have institution-wide benefits.

Platform Integrations
The Campus Labs platform offers integration capabilities with many industry solutions, including:
Blackboard
Canvas
Central Authentication Service (CAS)
EMS Software™
GivePulse
InCommon
Moodle™
Here are just some of the many organizations we are proud to support