Campus Labs Announces Winners of 2020 Awards Program, Highlighting Campus and Individual Successes
June 11, 2020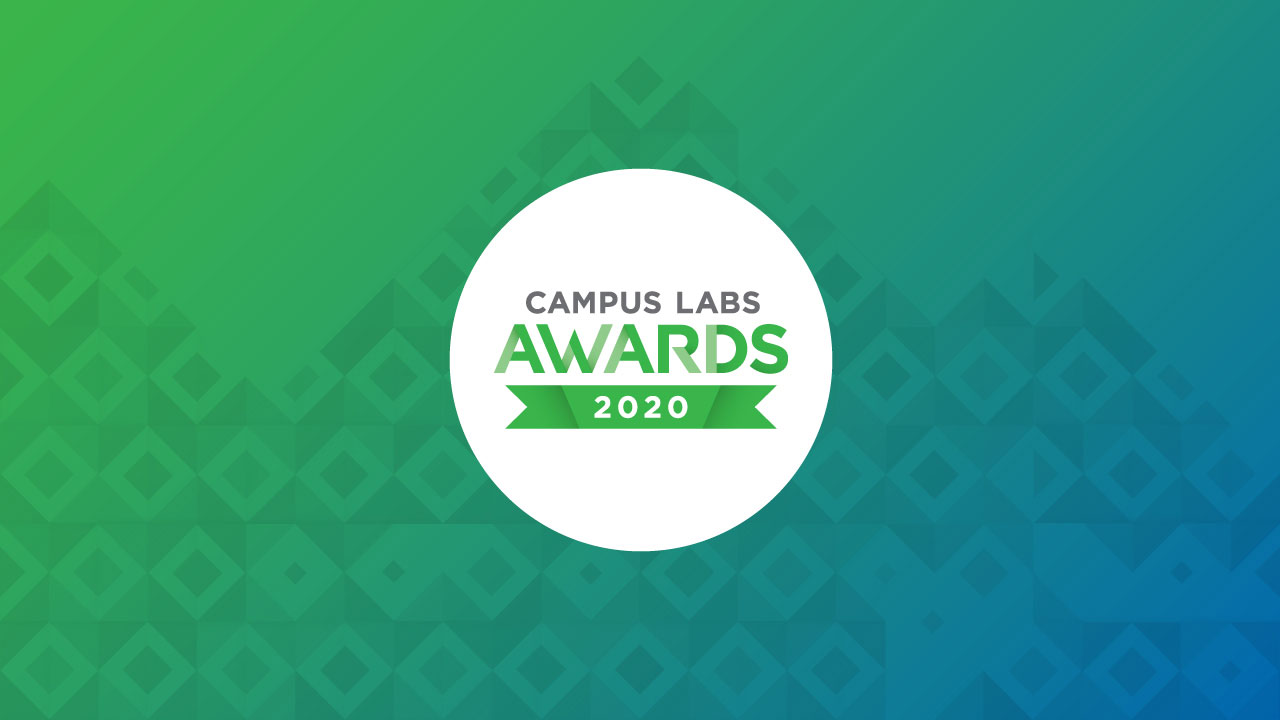 ---
Buffalo, NY — Campus Labs is proud to announce the winners of its annual awards program, which recognizing member campuses and individuals for excelling and innovating in their respective fields in higher education. The 2020 awards celebrate two winners across the All Star, Rising Star, Trailblazer, Collaborator and Champion categories—in total, eight campuses and two individuals are receiving honors.
"The purpose of these awards is to shine a spotlight on everything from successful tool adoption and cross-campus collaboration, to sustained success and innovation," said Nicole Melander, vice president of strategic initiatives. "Each year it's encouraging to see the focus, creativity and commitment to excellence showcased by so many of our member campuses. While always difficult to choose winners, these campuses and individuals have improved the quality of education for students, enhanced the effectiveness of resource utilization and helped bring together faculty and staff across campus to make meaningful and sustainable change."
The winners of this year's awards, by category, are:
All Star: Awarded to the campuses that have demonstrated sustained effort and successful adoption of Campus Labs tools at their institution over time.
Albion College
Wayne State University
Rising Star: Awarded to the campuses that, within one year of implementing their Campus Labs tool(s), have already shown they're on a unique and promising path to sustainable success.
Alamo Colleges District
Capital University
Trailblazer: Awarded to campuses that are innovating and developing best practices.
Northeast Mississippi Community College
Wake Forest University
Collaborator: Awarded to campuses that exemplify great collaboration across divisions or campus.
Stony Brook University
West Texas A&M University
Champion: Recognizing exceptional individuals who champion the use of Campus Labs tools on their campuses.
Melissa Brown, University of Tennessee, Knoxville
MK Tyler, University of Memphis
Visit the 2020 Campus Labs Awards page to read more about why each was chosen as a winner.
About the Awards Program
The annual competition recognizes standout achievements by member campuses using the Campus Labs solutions. The purpose is to showcase institutions whose work illustrates the impact of data-empowered innovation.