Campus Labs User Conferences "Connect" and "Elevate" Draw Hundreds of Attendees, Provide Rewarding Educational Sessions in Baltimore
July 31, 2019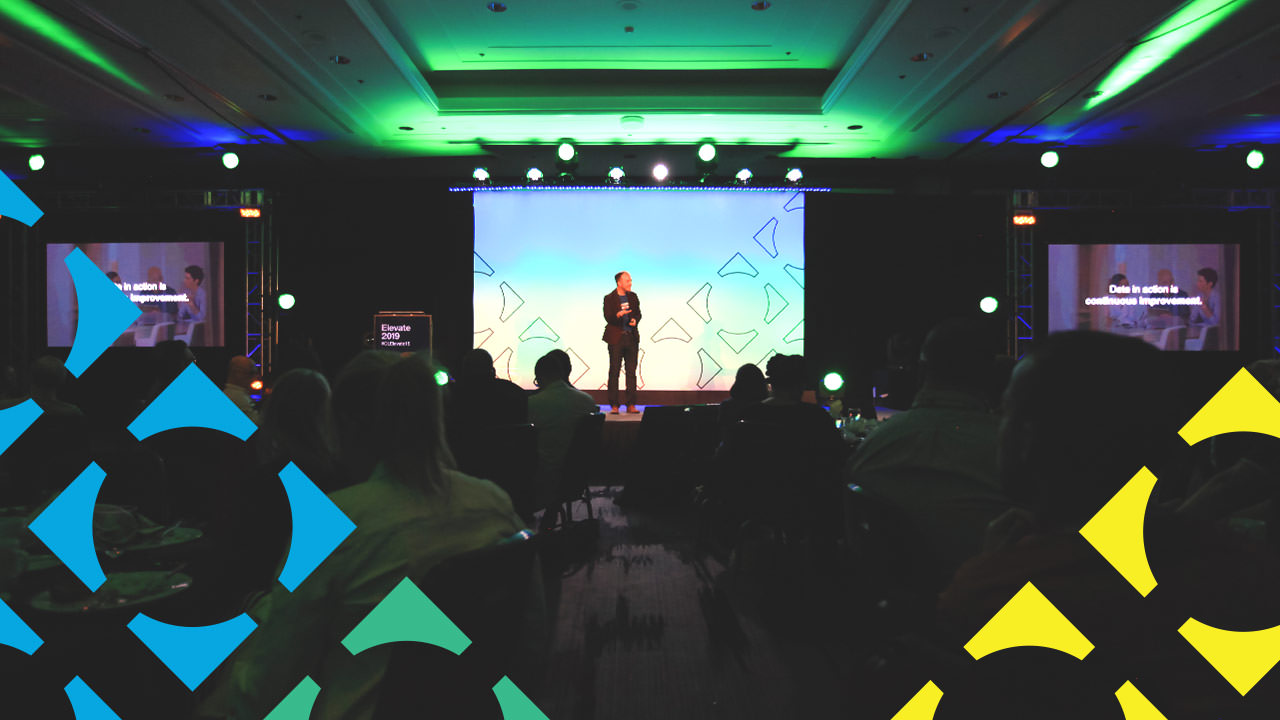 ---
Campus Labs hosted its annual user conferences, Connect and Elevate, during a week-long series of events at the Renaissance Baltimore Harborplace Hotel in Maryland. More than 650 people attended the consecutive conferences comprising of a day-long Analytics Institute, 19 total pre-conference offerings, hundreds of concurrent sessions, exclusive social events, and countless networking opportunities. Attendees came from four countries, all 50 US states, and traveled up to 6,000 miles to take part.
On Sunday, July 14 Campus Labs kicked off Elevate by hosting its first-ever Analytics and Business Intelligence Institute. Discussions, simulations, and experiential exercises were packed into the day-long session to help attendees transform their analytics insights into action. "With nearly 50 participants, the response was even better than we had hoped," said Nicole Melander, Vice President of Strategic Initiatives at Campus Labs. "Attendees were enthusiastic about the hands-on nature of the program which included creating a predictive model, identifying leading indicators, and developing outcomes for a fictitious strategic plan."
Throughout Monday and Tuesday, Elevate attendees from Member Campuses across the globe discovered a variety of techniques used by fellow attendees to improve their product knowledge and enhance best practices at their institutions. The 102 attendees shared tips and procedures on how to leverage and optimize their teaching and learning practice, assessment techniques, use of data, and application of Campus Labs technology to advance institutional goals.
According to SaraBecca Martin, Director of Accreditation & Quality Improvement at Heritage University, her first experience with Elevate had already exceeded expectations during the Analytics and Business Intelligence Institute. "The rest of the conference continued to delight and surprise me," she said. "Elevate is one of the most useful conferences I have attended. I left with ideas I can immediately implement. My institution is already planning who gets to attend next year."
Elevate keynote speaker Dr. Marilee Bresciani Ludvik, professor of postsecondary educational leadership at San Diego State University, capped off Monday by talking about the innovative ways translational neuroscience can be used to improve student learning and well-being. Dr. Bresciani Ludvik also discussed how the intersection of neuroscience, assessment, and equity can positively impact the work of Member Campuses.
With Elevate concluded, Connect began its eighth year on Wednesday, July 17 as the largest student engagement-focused conferences of its kind. It started with 60% of attendees joining the pre-conference offerings on a variety of subjects where they picked up new skills in hands-on workshops and gained fresh perspectives and approaches to student engagement. After a welcome luncheon, Connect formally began with an extensive schedule of nearly 120 informative sessions led by Member Campuses and Campus Labs staff.
Dillard University President Dr. Walter Kimbrough was Connect's keynote speaker. He discussed serious topics of affordability, equity, and college achievement outcomes but also kept things light and drew some audience laughs when he told stories of how he engages students on social media, in the classroom, and in one-on-one settings, while generally relating what it's like to be "a student affairs guy who happens to serve as a president."
MK Tyler from the University of Memphis spoke highly of Campus Labs and the level of organization and dedication that goes into both the conferences and their content. "If anyone is looking to do a case study on customer service," said Tyler, "they need to look at Campus Labs. I am always blown away by how helpful, kind, and quick they are to serve others."
Rounding out both the Elevate and Connect conferences were two Big Night Out events, which offered evenings of dinner, dancing, cocktails, and conversation during a boat cruise of Baltimore's Inner Harbor.
"We are thrilled at the reception both user conferences received in Baltimore and we're already hard at work making sure next year can match or even exceed this year's success," said Annemieke Rice, Vice President of Campus Success at Campus Labs. "This would not be possible without the generous time and commitment shown by our Member Campuses who join us to present and share ideas with one another. The community they build together is invaluable and we hope to see many familiar faces—and also welcome all the new ones—for 2020!"