Campus Labs and the Council for the Advancement of Standards in Higher Education (CAS) Expand Partnership, Offer New Frameworks to Shared Campus Members
March 01, 2019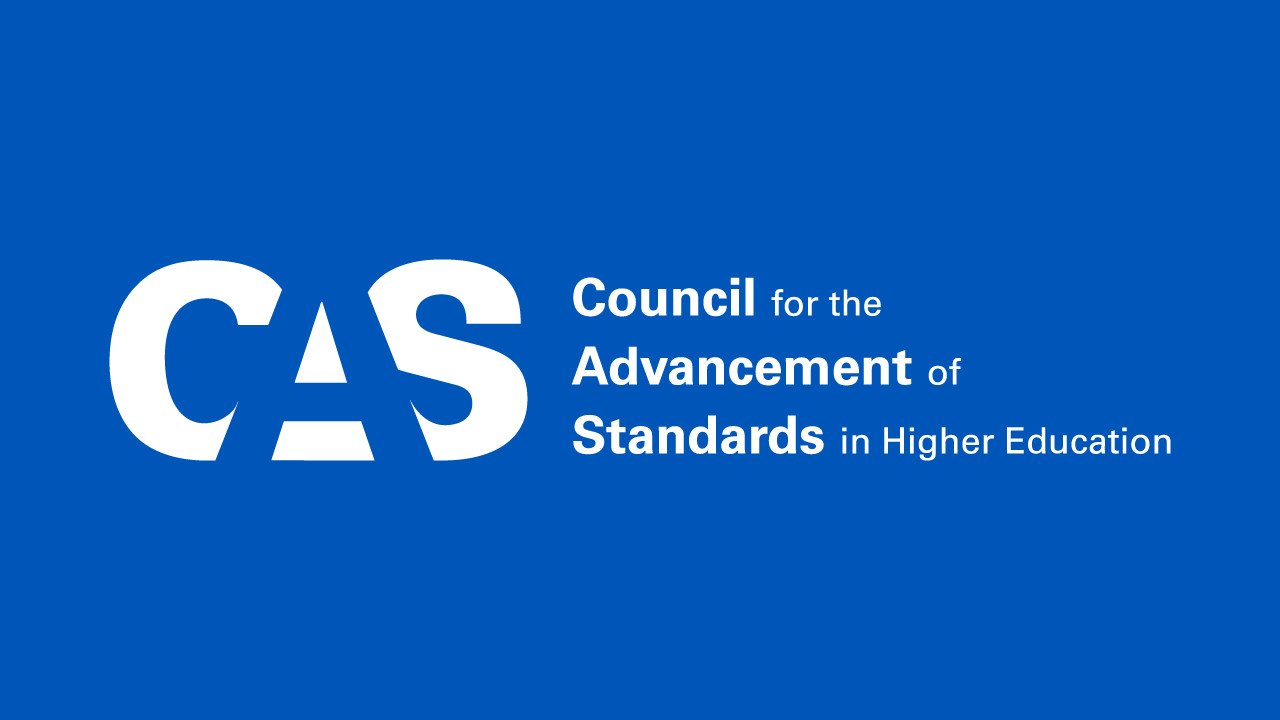 ---
Buffalo, NY – Since 2015, Campus Labs and CAS have worked together to promote the use of data, assessment, and self-study for the continued development of quality programs and services that promote learning and achievement in student affairs and student services across higher education—a partnership that has been expanded for an additional five years.
Today, Campus Labs and CAS serve a shared membership of more than 75 institutions of higher education across the United States. These institutions hold annual subscriptions to the Campus Labs Program Review platform as well as to the CAS Self-Assessment Guides and supporting materials, which they use to advance a culture of evidence and data-driven decision making.
"Since our partnership began in 2015, Campus Labs has offered shared member campuses the entire CAS standards library through our program review platform, which can be customized as desired—this platform helps institutions coordinate a meaningful, informative process and manage workflows with ease," said Annemieke Rice, Vice President of Campus Success at Campus Labs. "Our users can organize, track, and review everything through a central online location, where users work collaboratively to write the self-assessment and link to sources of evidence."
By expanding this collaboration, both Campus Labs and CAS continue to exhibit a shared commitment to effective program management, addressing student needs and implementing sound pedagogy.
"We are excited to renew and expand our partnership with Campus Labs to offer institutions the opportunity to use the CAS Program Review process to demonstrate their impact on student learning, development and success," said Gavin Henning, CAS President and Program Director of the Master of Higher Education and Doctorate of Education Programs at New England College. "With diminishing resources and continued calls for accountability, we all need to exhibit the effect our work has on students, either directly or indirectly."
In addition to the long-respected library of CAS standards, two new CAS cross-functional frameworks have also been incorporated into the Campus Labs platform, detailed below.
The Cross-Functional Framework for First-Year Experiences
The new Cross-Functional Framework for First-Year Experiences, produced by the Council for Advancement of Standards for Higher Education (CAS) in partnership with the National Resource Center for First-Year Experiences and Students in Transition (NRC), is essential to the work of people involved with first-year students, programs and services. The CFF for FYE lays out a flexible, high quality framework for coordinating integrated and intentional campus-wide efforts to support first-year student success. Institutions looking for guidelines to structure partnerships with departments, arrange horizontal leadership, and develop buy-in and sustainability of first-year efforts can look to the CAS CFF for FYE as a trusted resource for best practice developed by experts and promoted by a reliable organization that, itself, is based on principles of cross-functional collaboration.
The Cross-Functional Framework for Advancing Health and Well-Being
Working with experts in the field, the Council for the Advancement of Standards for Higher Education (CAS) is proud to have produced the new Cross-Functional Framework for Advancing Health and Well-Being to address the complex issues of health, well-being, flourishing, and thriving of college students in the context of a healthy community. The CFF for AHWB guides the design of cross-functional teams that work across organizational boundaries and details the processes needed to move the campus toward greater well-being. The Framework's focus on excellence in collaborative practice and optimal design makes it an essential tool for presidents, vice presidents, and those responsible for leading cross-functional processes.
Institutions with both a CAS and Campus Labs membership will also now receive access to two new CAS Resources, each of which is based on a combination of expert and campus perspectives and contain practical information for all types of higher education institutions: 
The CAS Self-Study Manual, a comprehensive guide to educate and support the work of the campus team during their execution of the self-study. 
Implementing a Program Review of a Multifunctional Area, a guide designed for departments that encompass a number of functions and standards.
Learn more about the Campus Labs Program Review platform and visit the CAS website for more information about the organization.