Campus Labs to Broaden Its Analytics Capabilities with the Addition of Chalk & Wire
April 05, 2018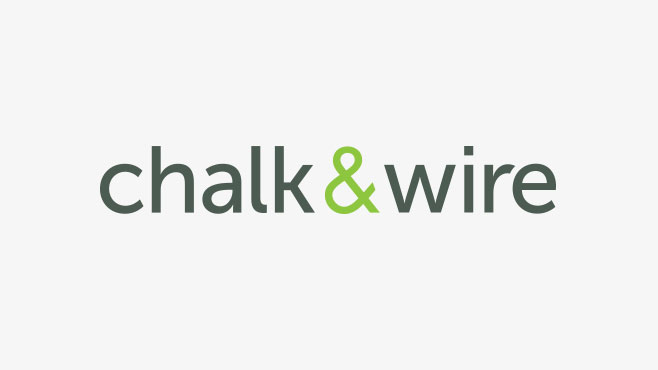 ---
Buffalo, NY, April 5, 2018 – We're delighted to announce that Campus Labs will be acquiring Chalk & Wire, a leading provider of learning assessment tools and credentialing solutions. Founded in 1995, Chalk & Wire leverages a market-changing, research-based approach to help institutions demonstrate student competency and improve the evaluation of learning outcomes. In 2016 and 2017, Chalk & Wire won first place for the best ePortfolio product based on a survey of Campus Technology readers.
"With the addition of Chalk & Wire's market-leading ePortfolio tools, Campus Labs continues to evolve the resources available to follow the student journey through an institution," said Eric Reich, Co-Founder and President of Campus Labs. "By delivering a more embedded offering to assess students at the individual level, Campus Labs can continue to develop opportunities to help institutions deepen their understanding of student learning."
The integration of Chalk & Wire will provide an even deeper understanding of the student learning journey and more effectively promote persistence. Students will also benefit from an engaging experience that prepares them for life after graduation—including the ability to showcase competencies beyond those captured in an academic transcript. Like our Campus Success team, Chalk & Wire consultants take a collaborative approach to helping institutions use technology to meet strategic goals.
"Through our two-decades-long legacy of work with more than 400 colleges and universities, we have developed tools and processes to evolve teaching in ways that improve student learning," said Geoff Irvine, Founder and CEO of Chalk & Wire. "Joining Campus Labs is an exciting, natural next step that will allow us to offer more comprehensive, student-centered solutions to faculty and institutions."
With the addition of Chalk & Wire, the Campus Labs membership now includes over 1,400 unique colleges and universities. We look forward to helping our Member Campuses unlock even more insights about every aspect of the student journey.